March 2, 2023
Posted by:

Anna Rosenkranz

Category:

Blog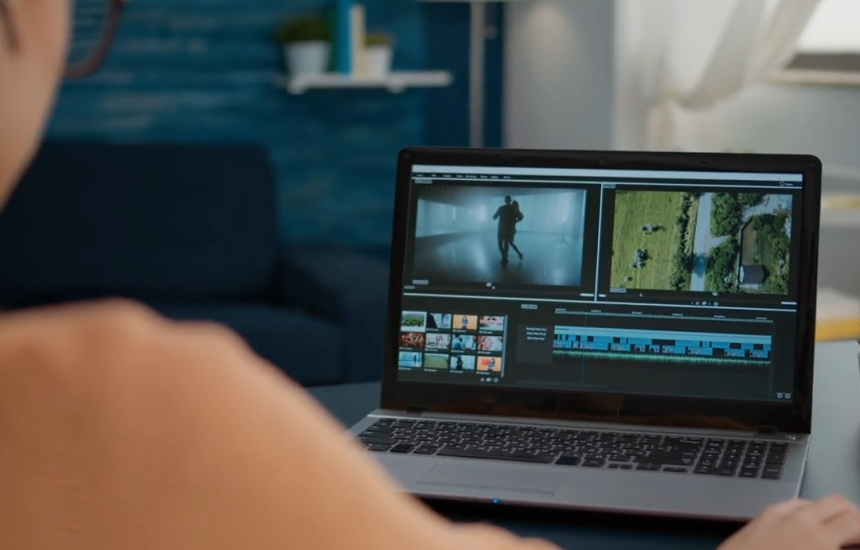 What Is Stock Footage and How to Use It Effectively
Creating high-quality video content is one of the most resource-intensive endeavors of the modern age, from the equipment you need, including expensive cameras, lights, powerful PCs for editing, etc., to the personnel and editing processes. All these require funding and time and can get expensive depending on the project size. Enter stock footage which can help lift some of the load off your back both in terms of the time and money you spend recording original footage for your production purposes. But what is stock footage, and how can it benefit your video content creation workflow? Keep reading to find out.
What Is Stock Footage?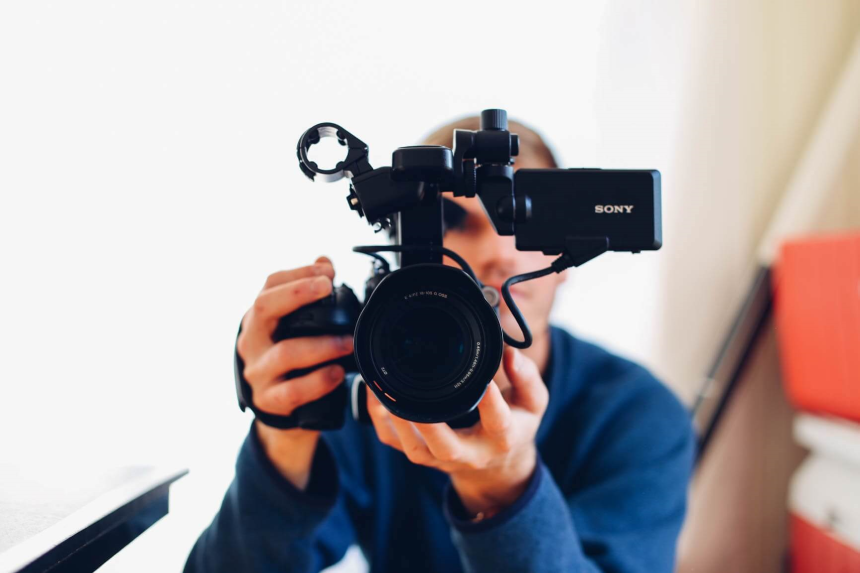 If you're an avid watcher of video content, whether in films, YouTube videos, or otherwise, you've probably had a sense of déjà vu with some of them. Something about them feels familiar, almost like you've seen them somewhere. You likely have, but this is only true for some bits and pieces of the overall production.
For instance, you might be watching a documentary about Paris, and a shot of the Eiffel tower is present in the introduction. However, you could swear you've seen a similar shot of the same tower in a different production but with a different feel, like a video of the most famous cities in the world. Well, that's what stock footage is.
Some people call it b-roll or stock video, but in general, it's a short clip that may not have been intended for that particular production. While it's high quality, it's fairly generic and can easily slot into various productions. Of course, each content creator will put their spin on it through editing and how they merge it with the rest of their creation. However, it's still the same video.
This is not to say that you'll see all stock footage used in more than one production. It might depend on the particulars of the agreement between the stock footage creator and the content creator. As such, it's also possible to have a piece of stock footage only used in a singular production.
Fortunately, for content creators in the modern era, there are more and more creating such generic short clips with the sole purpose of licensing them to you for use. Some can even be animations you use as video overlays and don't have to be made of shot footage.
Advantages of Using Stock Footage
Without stock footage, your typical workflow would look like this. First, you'd need to find the right gear, including the lights, cameras, gimbals, etc. Often these things can cost you tens of thousands of dollars depending on the size of the production and the quality you want in the final product. Nevertheless, some agencies hire equipment, although the final cost can still be pretty expensive.
After that, you need a crew of knowledgeable filmmakers and sometimes even actors. There are also the logistics of traveling to the filming site and taking the footage. Lastly, the cutting and editing process involves removing bad takes or anything that isn't contextually appropriate for your production. Finally, you need to merge the b-roll with the rest of your film or video footage.
The upside to this is you get something specifically designed for your video. For instance, you're creating a travel vlog in India. You'd have lots of b-roll that includes the locals in the country, modes of transport, and some of the famous sites that you didn't have a chance to give an in-depth experience review in the video. So why would you opt to use stock footage instead?
Here are some major benefits of using stock footage instead of filming b-roll yourself.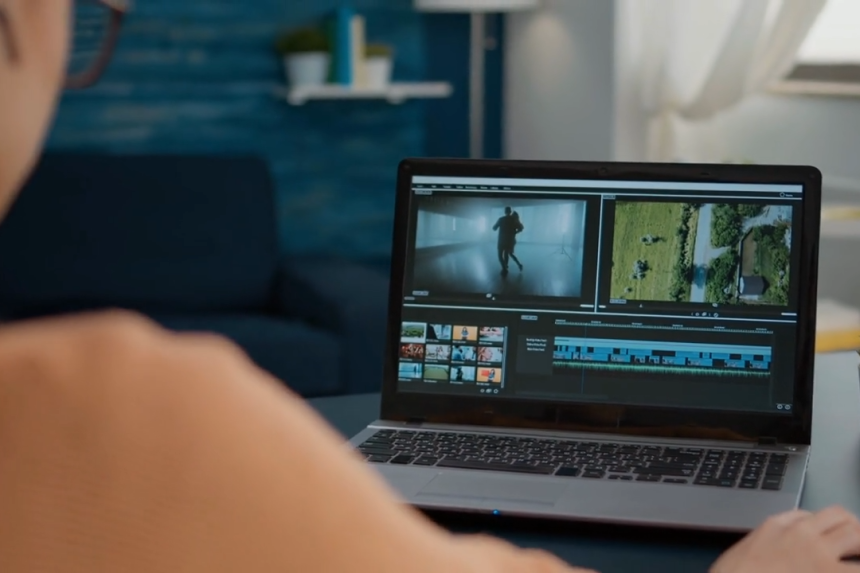 Lowering costs
As mentioned above, the cost of recording videos sometimes goes well into the tens of thousands of dollars, even for something as short as b-roll. It's worth noting that overall costs of recording video footage have decreased over the years, with equipment now more affordable than ever. That said, it's still possible for costs to balloon well past the intended budget.
Also, even if it's within the intended budget, there are still other things that need funds, for example, marketing. Therefore, you might want to look into every opportunity to save money. You eliminate logistics costs such as travel and equipment transport with stock footage. You also don't need to hire a crew of filmmakers and editors to create or edit the footage.
In the end, something that might have cost you tens of thousands may cost you a few thousand dollars or even hundreds depending on quality, scale, and the licensing agreement.
Time effectiveness
Of course, you also eliminate the time resources needed for effective b-roll. Something that would take two weeks to a month to record and edit can be reduced to a five-minute download period. After that, all that's left is integrating the stock footage into your original footage. If you're dealing with a deadline with limited time left, it may be more effective to use stock footage over original footage due to time constraints.
Quality
The fact that equipment and filming education is now more easily available means that the quality of stock video footage you're looking for is likely available. A few years ago, it may have been harder to get good quality b-roll video, given that equipment and training were out of reach for most people. However, now some smartphones even have the capacity to shoot 8K video. As such, even teenagers with some equipment can create b-roll worth using.
Furthermore, some stock video services have elected to employ qualified filmmakers. With the resulting economies of scale, they can bring down the cost of creating relevant scenes. For instance, they may set apart a few months of filming in a city like Paris. By the end, they can have a few dozen or even hundreds of b-roll videos to license out before moving to the next city.
Consequently, b-roll footage quality is no longer something you have to be apprehensive of.
Ease of use
Lastly, some technical difficulties may prevent you from filming the b-roll. An example is when you must travel to the filming site but can't due to travel restrictions or security advisories. Ultimately, downloading a stock footage clip would be much easier and more efficient rather than waiting for the travel restrictions to be lifted.
Another example is when you need a video of the earth to explain a concept. It's impossible to record it unless you've got a satellite and billions of dollars. However, there's easy-to-download stock footage of the same already available.
Other technical difficulties may include lacking specialized equipment or skills to make the b-roll clip just the way you want it.
Types of Stock Footage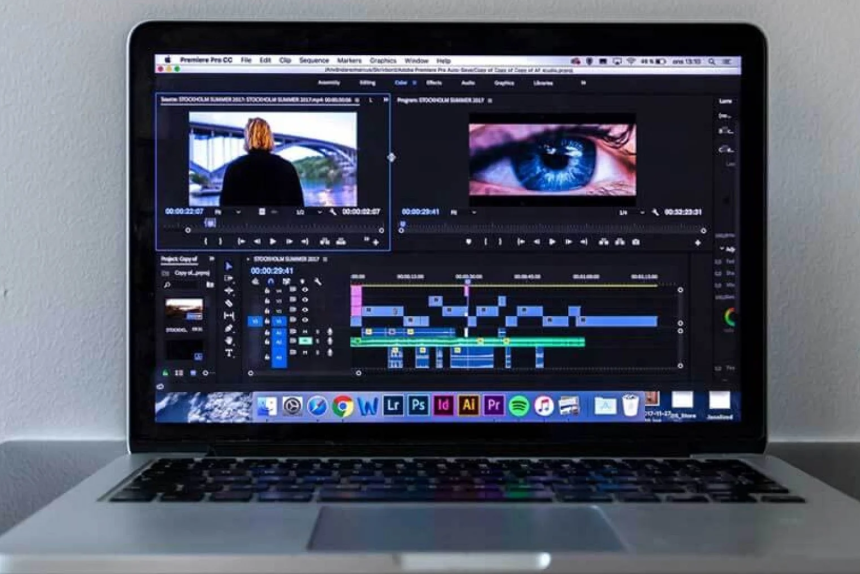 There are different types of stock footage, as implied by the different categories you'll find on a stock footage provider platform. They can be categorized according to their length as well as intended use.
For instance, under the business scenes category, there may be footage of people in a boardroom with a person giving a presentation. This sort of stock footage can explain how you got a certain deal or impressed an employer with your content creation. Another example of a business scene is shots of office complexes.
Other common categories include nature videos, street videos, drone footage, technology, etc.
Stock Footage Licensing
Also, when you pick a stock footage clip, you'll have to pick one of two licensing agreements depending on how you want to use it. Most people go with royalty-free videos for which you pay a one-time fee per the agreement between you and the stock footage provider. Costs may vary depending on the type and length of the footage.
Perks include the fact that you can use the video clip in whatever way you see fit, from using it in a single piece of production to reusing it repeatedly. Even though the costs vary, royalty-free footage is generally affordable. This is made possible by the fact that the provider retains the right to sell the same clip to other users for different footage. This is why you get that sense of déjà vu when watching videos from different content creators.
Under the standard royalty-free license, you can only distribute the end product free of charges, such as with YouTube and social media posts. You'll have to pay for the extended royalty-free license to distribute your content to paying customers. Often, it's a bit more expensive than the standard option.
Alternatively, there is rights-managed footage whose main advantage is exclusivity. However, you'll need to pay a premium to acquire exclusive rights to stock footage clips. This guarantees that no one else in a certain vicinity can use the same footage for a pre-determined period.
The geographical limits of big productions such as TV and film can be worldwide, but it all depends on the license agreement. The license is also customized to match your needs and those of the stock footage creator and is valid for single use.
Where Stock Footage Can Be Used?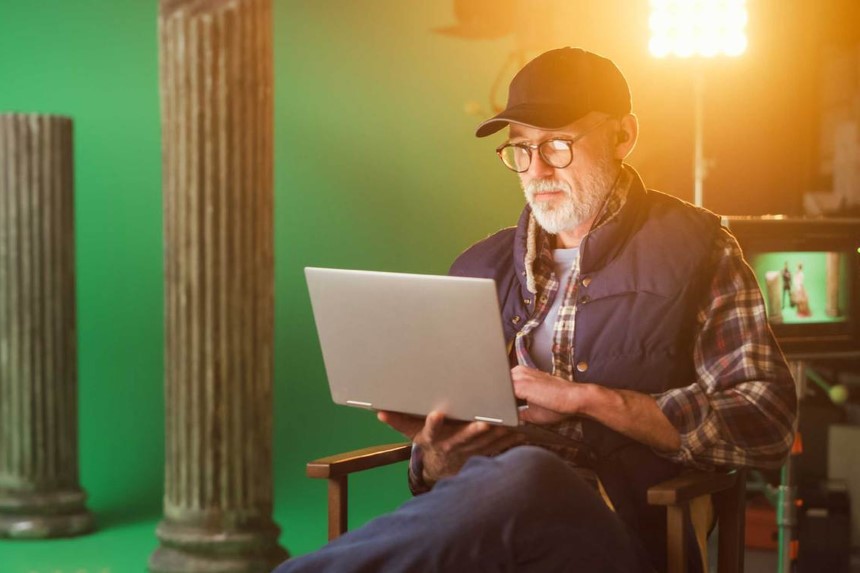 Stock footage can be used in various ways depending on your needs. That said, the most common use is as b-roll footage. It's fairly common for a TV show or documentary based in a city to have b-roll footage of the skyline. This may be stock footage rather than footage shot specifically for the show. It helps add context in some cases. Additionally, it can help with better delivery of the story or add more visual interest.
In the case of adding context, stock footage of crossing the Golden Gate Bridge can imply that you're headed into San Francisco without having to say that explicitly. In the same way, you can use it in YouTube videos to transition from one scene to another. Alternatively, it's also possible to create a YouTube video that consists entirely of stock videos.
Stock footage can also be used as video backgrounds, especially for those who don't have the skills or equipment to make the kind of video backgrounds they like. For instance, an animation video of a man with a briefcase is great for narrating a story of a businessman.
It's also okay to use stock footage in social media posts. The good thing about social media is they're fairly short and may even be less than one minute long.
Lastly, stock footage can be used in commercials and advertisements so long as there's no requirement for original footage. It should be okay to use as long as it improves the brand image. Furthermore, budget constraints may limit the use of original footage in the ad campaign.
Where Can I Buy Stock Footage?
Ultimately, there are multiple stock footage providers in the market that you can try depending on your needs. These include:
Shutterstock
Shutterstock is one of the more popular stock footage providers in the market. A quick look at the Shutterstock platform reveals high-quality 4K stock footage available for download, most of which is available with a royalty-free license. Also, in addition to the videos, you can also get images and music tracks for your content creation.
Nevertheless, if you just want a stock video, you can sign up for a monthly subscription that allows you to download and use several videos monthly.
Gettyimages
Like Shutterstock, Gettyimages has a large collection of images and stock videos to download. However, the availability of editorial and historic stock footage makes its offerings unique. Often that includes a video with celebrities and other public figures.
Notably, while you can download a single piece of stock footage on demand at a set price, UltraPack offerings also give access to a mix of video and images. Also, the more you pay for the UltraPack, the higher the photo and video quality.
Pexels
If your budget is extremely limited, Pexels is one of the platforms where you can get stock footage for free. Often the videos are posted by members of the Pexels community, and you don't even need to create an account to get downloading privileges. That said, the videos may not be subject to the same editorial requirements as what's available on paid platforms.
Adobe Stock
As one of the providers of photo and video editing software, the fact that Adobe offers stock stills and footage isn't all that surprising. If you're using Adobe Premiere Pro, it should be easier to use Adobe Stock, given they're both from the same parent company. As for the pricing, you get an a la carte model if you only want to download and use videos once or a subscription model for those with a continuous need for stock footage.
Other common providers of stock footage, according to Olympic College Libraries, include iStock, Storyblocks, Dareful, Pond5, British Pathè, VideoHive, Videvo, and the Library of Congress National Screening Room.
Conclusion
Stock footage can be a tremendous resource for content creators, especially because it's cheaper than recording new footage. You might have to learn the ropes, such as what is stock footage itself, the different licensing agreements, where to get the best stock footage, or how to best integrate it into your content. However, besides reducing costs, other advantages include being easy to use, time effectiveness, and availability of video quality that may otherwise be unreachable for you. Ultimately, it can help elevate your content creation to the next level so learning how to use it effectively is a skill you might need.
References
https://www.pexels.com/search/videos/videos/
https://libguides.olympic.edu/c.php?g=846073&p=6190605
https://www.loc.gov/collections/national-screening-room/