December 19, 2022
Posted by:

Arina Cheusova

Category:

Blog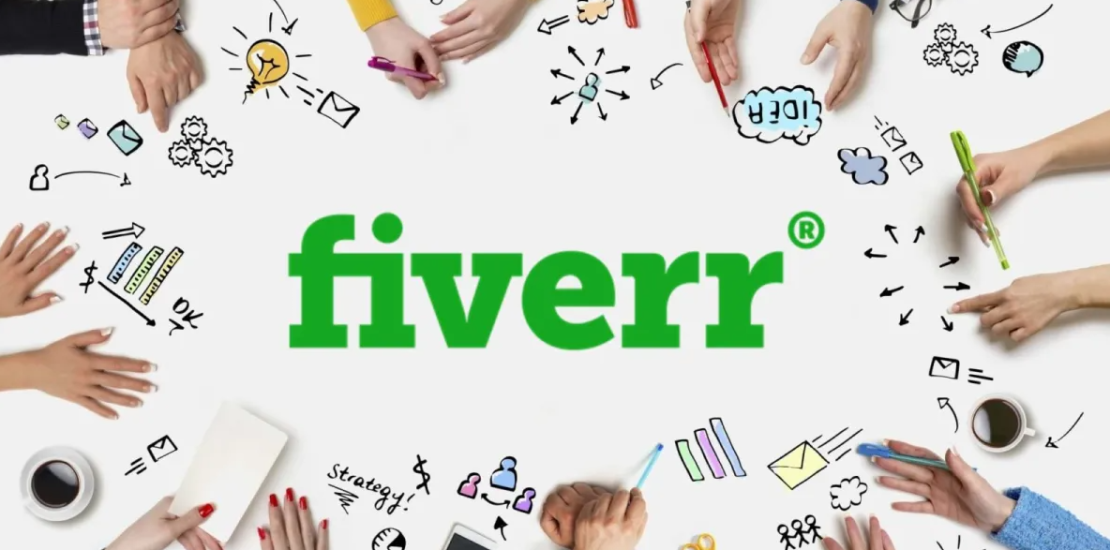 What is a Tag List on Fiverr and How to Create the Perfect One
If you've recently joined Fiverr as a freelancer and are looking to succeed on the platform, there are a few things to consider. These include ensuring your profile stands out by showcasing your business, including pictures of yourself, and putting your skills on display. Also, whenever you post a Gig, it's important to get your tag list right, something that most newbies overlook or are just unaware of. But what is a tag list on Fiverr, and why is it so important? Well, stick around and find out.
What Is a Tag List on Fiverr?
A tag list is a form of search engine optimization or SEO for the Fiverr platform that allows potential buyers to easily find your Gig. It's also a lot like the hashtags on Twitter or other social media platforms.
It's typically added to the Gig description and includes single words or phrases describing the specifics of the Gig. For instance, it may include details on what buyers can expect once they buy your services.
Like hashtags on Twitter, Fiverr's search algorithm relies on these tags to match search queries and Gigs. As such, if you use the relevant contextual tags, you make it much easier for buyers to find you from the list of all other sellers providing the same services on the Fiverr platform.
You also increase your chances of popping up on the first page whenever a buyer searches for your services. If Google is anything to go by, being on the first page of search results can be immensely beneficial for your freelance business.
Examples of Tags on Fiverr
Naturally, if you're new to the concept of tags on Fiverr, it'll be very hard to come up with some of your own. However, innovation typically follows imitation, so it may be best to see some of the previously used tags in your field of expertise before you include them in your Gig. You can find some examples of the same below.
For Data Entry Search Tags
Some of the more commonly used data entry tags include:
Web research
Web scraping
Data entry
Copy paste
Data mining
Excel
Typing documents
WordPress data entry
For Writing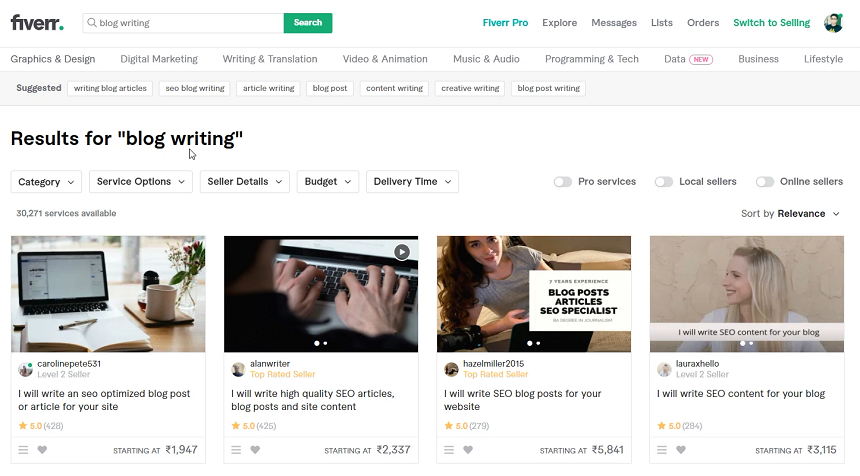 Top-rated writing freelancers on Fiverr tend to use tags like
Blog writing
Article writer
SEO blog
Linkedin content
Original content
Blog post
WordPress blogs
You're free to add others depending on the type of writing you do.
For instance, social media copywriters can add tags like
Instagram captions
Instagram
Facebook
For Logo Design
Logo
Brand logo
Business logo
Logo maker
Minimalist logo
Modern logo
For WordPress
Website
Responsive website
Website design
WordPress website
Landing page
CMS builder
Elementor
Elementor builder
Beaver builder
For Video Editing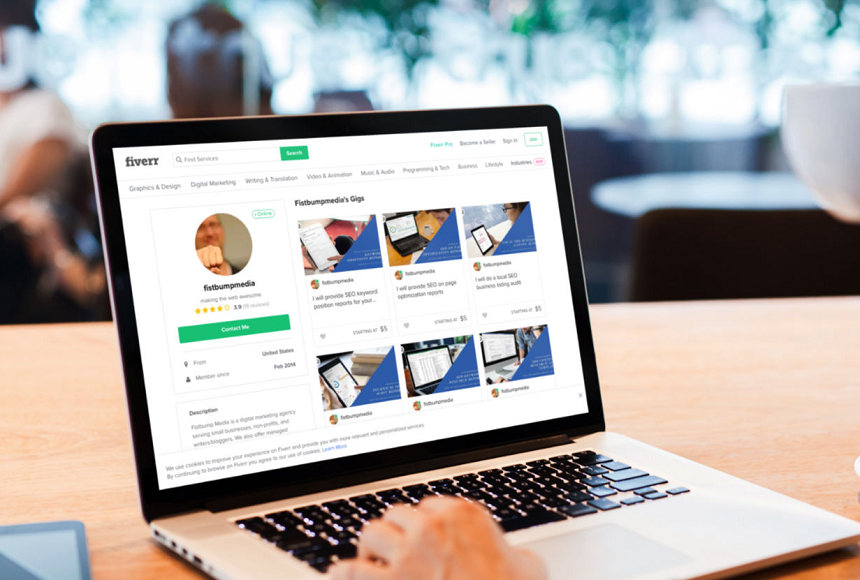 Video editing is one of the wider fields on Fiverr, with most sellers using different tags to match search intent.
Video editing
Video editor
Corporate video
360
Stitch video
GoPro
Trailer
Video pitch
Animation
Motion graphics
YouTube
Facebook ad
Tiktok
Reels
YouTube shorts
After Effects
For Photo Editing
Adobe Photoshop
Lightroom
Photoshop editing
Retouching
Collage
Photo manipulation
Photo montage
Background removal
Color correction
Photo editing
Picture editing
Image editing
Remove people
Remove object
Real estate photography
For a Virtual Assistant
Personal assistant
Virtual assistant
Internet research
Schedule
How to Make a Tag List on Fiverr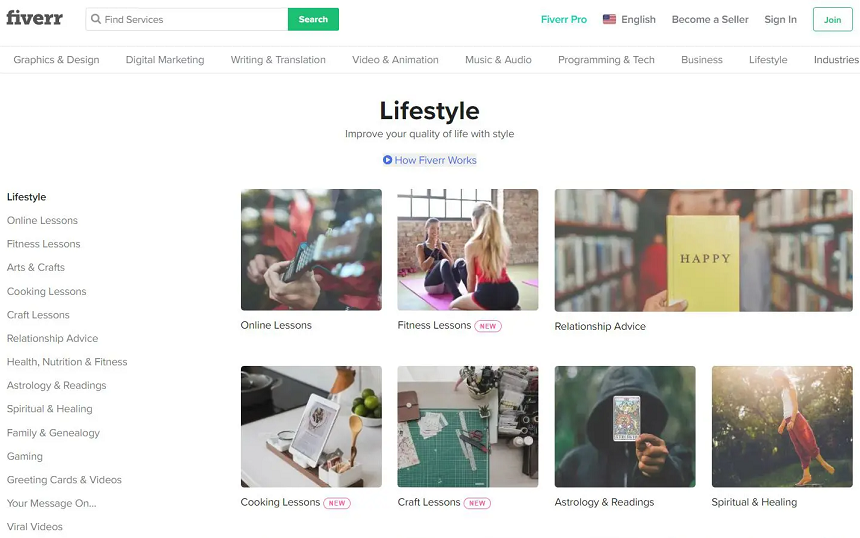 You'll need to personalize a tag list for each Gig you post on Fiverr, and while the above examples are a good place to start, they may not work for the specific Gig you have in mind. So how do you make a tag list that's perfect for your next Gig? Below are a few pointers to help you out.
1.      No Secret Sauce
In a perfect world, there would be a secret formula to help you achieve instant success with your Gigs on Fiverr. However, this just isn't the case, and success will likely come from lots of effort, trial, and error, and using whatever you learn along the way.
Also, while it's great to pick up ideas and inspiration from others who've achieved some form of success on the platform, what worked for others on the platform may not work for you based on the services you offer.
Lastly, even if you use the best Gig tags, it may take a while for your listing to start appearing prominently on searches. So give yourself some time and try different combinations for the best results.
2.      Think Like a Buyer
The first mistake people posting Gigs and Gig tags make is to think like a seller. Sellers likely know all the industry jargon related to their service. For instance, a writer might know about Whitehat SEO.
As such, the term may be impressive to other writers, but it might not make sense for a buyer looking for content. They just want high-quality content that ranks and are unlikely to think of a phrase they don't know while looking for a seller.
Therefore, they're more likely to search for something simple like "article writer." In a few cases, they might even include the niche for the content, e.g., real estate article writer or health blog writer.
Ultimately, the best thing to do is put yourself in the buyers' shoes and try to come up with tags they're likely to put into the search bar. In a few cases, industry jargon may be appropriate, but more often than not, you'll have to simplify the tags to match how much information buyers have about the service.
3.      Let Fiverr Help You
Google and other search engines typically help with suggestions whenever you start typing something in the search bar. It's the same for Fiverr, and this can be an incredible resource for buyers. You can start typing the keywords you come up with from your "think like a buyer" stage, and Fiverr will autocomplete the statement for you or offer up different suggestions.
Of the suggestions provided, you get a much clearer picture of what buyers are typically putting into the search bar. You can then use this information to curate a list of keywords, keyword strings, long tail keywords, and phrases that can go into your tag list.
4.      Analyze Your Rivals
According to Fiverr, over 2 million people started freelancing in 2020 when the pandemic hit, leading to job losses. Exploding Topics even puts the current number of freelance at over 1.5 billion worldwide. As such, you're probably not the first to post animation as a Gig on Fiverr if you're an animator. The same is true for personal assistants, video editors, photo editors, or any of the other service providers for hire on Fiverr.
Also, some of your predecessors on the platform have achieved great success, and you'll typically find them on the first page of your search results. You can use them as a reference for what works and doesn't.
For instance, you'll find that those on the first page of search results use different tags from those on page 10. So, if you find that none of the tags on your list of potential options lines up with what top freelancers use, it might be time to rethink them.
There's nothing wrong with using one or two unique tags depending on your results from previous steps. However, try to incorporate some from your most successful rivals as well.
5.      Don't Use More than 3-5 Tags for a Gig
It might also be tempting to spam as many tags as possible on your Gig listing, but this is ill-advised. If you do this, Fiverr may even remove your Gig from the search results page. The optimal range of tags for a Gig is 3-5. Remember, you can always edit the tags if you feel they're not working. This will involve clicking the "Edit Tags" section of your "My Gigs" page.
Final Thoughts
Now that you know the answer to the question 'what is a tag list on Fiverr?', you can use it to gain more buyers on the platform. Ultimately, your list of tags on any particular Gig you post will determine your success on the Fiverr platform. Remember to stay within your five-tag limit, so your Gig remains viable. Also, you can edit your tags whenever you want, so if your current set isn't bringing you any buyers, it may be time to come up with new ones.
References
https://www.fiverr.com/support/articles/4409139668369-Hiring-freelancers-is-the-new-normal-statistics-say
https://explodingtopics.com/blog/freelance-stats