March 11, 2023
Posted by:

Anna Rosenkranz

Category:

Blog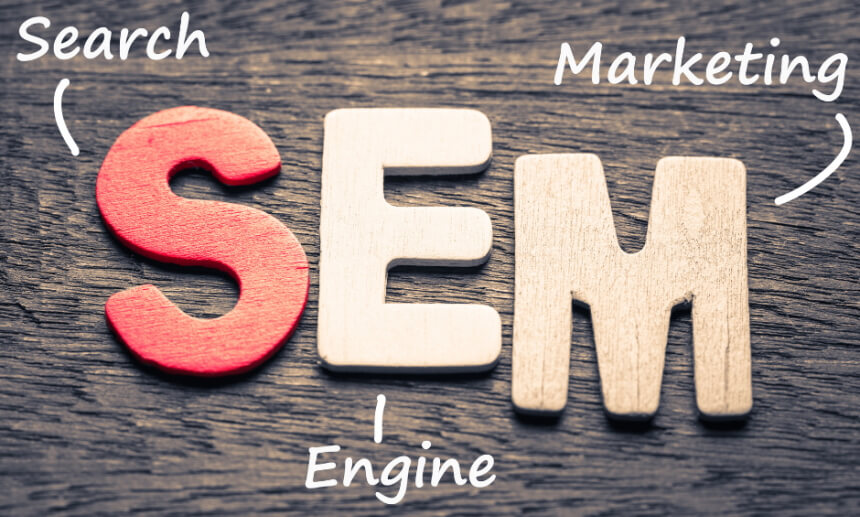 What Does SEM Stand For?
8.5 billion. That is the number of searches that Google processes per day. Resultantly, you are losing a ton of opportunities and revenue if you are not online. However, grabbing a share of that search engine traffic is no walk in the park, but it is doable.
One of the best ways to advertise your business online is through SEM. But what does SEM stand for? SEM is search engine marketing. Businesses that want to boost their online visibility and attract customers use SEM.
In this post, we'll give you an overview of SEM and all other important aspects.
Types Of Listings
When it comes to SEM, you need to understand how your business website can appear on searches. There are two main ways to show up on searches:
Editorial / Organic / Natural Listings
All reputable search engines, like Google, Yandex, Gibiru, or Bing, offer editorial, natural or organic listings. Organic listings refer to adverts that appear without having to pay. Search engines display the ads as part of their primary products since they consider them valuable to website visitors.
Paid Search / CPC / PPC Listings
Search engines offer paid search options, also known as CPC or PPC. This listing option requires you to pay for your ads to show at the top of SERPs.
CPC stands for Cost Per Click, while PPC refers to Pay Per Click. Both advertising methods work in a similar manner. When a person clicks on your ads, you need to pay the search engine for every click.
Types Of Search Marketing Activities
There are various types of search marketing activities, as discussed below:
SEO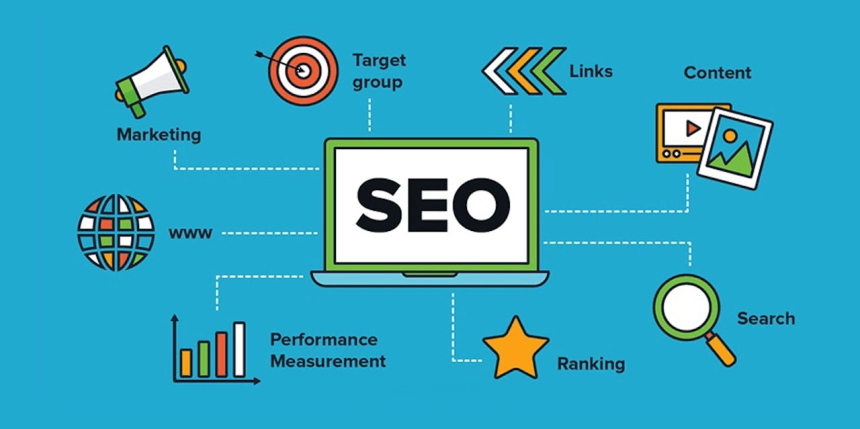 SEO stands for Search Engine Optimization. It Refers to all practices aiming to improve the ranking of your website on search engines.
How does SEO Work?
Search engines like Bing and Google use crawlers, also known as bots or spiders collect information on all the content they can locate online. They can comprehend each website's subject matter and how it is semantically related to every other page in the search engine's database, known as an index. These crawlers usually begin from a well-known web page and follow internal and external links to other pages on that site.
When you type a query in the search box, the search engine utilizes sophisticated algorithms to compile a list of results it considers to be the most accurate and helpful. Websites with full text, news content, pictures, videos, and listings for nearby businesses can also appear among these organic results.
The following are the best SEO practices that enable your business to rank at the top of SERPs.
Optimize your images– Images play an essential role in enhancing user experience. Therefore, optimize your images if you want your website to rank at the top of SERPs. The best way to optimize website images is by choosing the correct file format. For example, you can choose either PNG or JPEG. Another way you can use to optimize images is to compress them. Consider uploading small images since they take a short time to load compared to big images. Additionally, add alt texts to your images. Alt texts help crawlers to understand the image on your site better.
Write a compelling meta description– A meta description refers to a summary of your website content. Although it does not influence the search rankings directly, it impacts the click-through rates. Generally, a good meta description should range between 155-160 characters.
Use internal links in your content– When writing website content, include a few internal links. The links you choose should directly relate to your website content and be from authoritative sites if possible. Avoid including too many internal links in your articles since they may distract the readers.
Optimize page speed– Website visitors like to open pages that load fast. If your page takes too long to load, they'll move to the next one, and you may lose important customers. To avoid such issues, optimize your page's speed. You can optimize your website's speed through PageSpeedInsights or use tools such as Semrush and GTMetrix.
Create useful content– Your website content is the main thing that attracts people to your website. When creating content, ensure it's relevant to the target audience. Use the correct language and avoid copying content from other websites since Google may penalize you, and people will lose trust in your website. Finally, use the relevant keywords and fit them naturally into your content.
SEM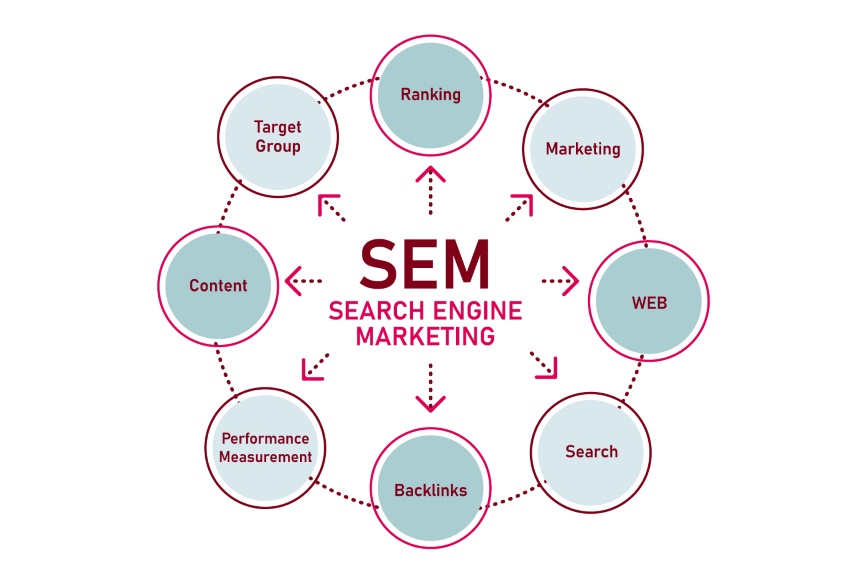 SEM is a digital marketing strategy that helps to boost your website's visibility on SERPs. This method involves getting website traffic from both paid and organic searches. SEM can be the best way to get new customers since it ranks your website above the organic results on SERPs.
How does SEM work?
When using SEM to advertise your business, start by looking for the keywords that rank highly in your market and state the amount of money you wish to pay for them. Your search engine then determines if the keywords are relevant to the user's search query before allowing you to enter an ad auction. Keyword bidding helps your website to appear at the top even when organic ranking fluctuates.
To win the keyword bid, you should offer the highest price than your competitors, depending on the industry. Quality score, advert additional information, rank and context are also other factors that determine if you'll win the bid or not.
If you want your SEM marketing strategy to work, use the following tips.
Keyword volume and competition– When doing keyword research, try to balance the keyword volume and competition. For your website to become more visible, consider choosing relevant high-volume keywords with less competition.
Cost per click – The bid you set for a keyword and the ad's quality rating from Google are what determine where your ad will appear. Generally, your search engine place adverts with greater bids and better quality at the top. As a result, highly competitive keywords end up costing more. On the other hand, low bids won't appear, and you may not get customers.
Account and campaign structure– Theoretically, you can group all your keywords into one bucket and display one ad for the entire collection. However, that should not be the case since a few high-volume keywords will consume most of your money, lowering your quality score. Therefore, it's crucial to organize your Google Ads account properly.
Keyword intent – When it comes to PPC strategy, you have to choose the correct keywords to bid on first. To ensure you pick the correct keywords, first conduct keyword research. The best way to determine the keywords to choose is by looking for terms people use to describe your products or those that your competitors use.
If you're on a tight budget, consider choosing keywords with a buying intent to avoid wasting money. Nevertheless, if you have a bigger budget, you have the opportunity to pick any keywords in your industry, including those that are not strongly related to your products or those targeting buyers in the initial buying journey.
Ad Copy– An ad copy comprises a title, URL, and description. For your SEM marketing strategy to succeed, write good ad copy.
When writing an ad copy, know what researchers are looking for and check to see if your ad is compelling enough to draw them to your offer.
Regularly monitor your ads– SEM isn't a one-time project. If you want to get high returns on investments, monitor your website continuously. This way, you to discover strategies that aren't working and eliminate them to avoid budget wastage. Additionally, it allows you to experiment with new ads and discover those giving the highest returns.
PPC / CPC / Paid Search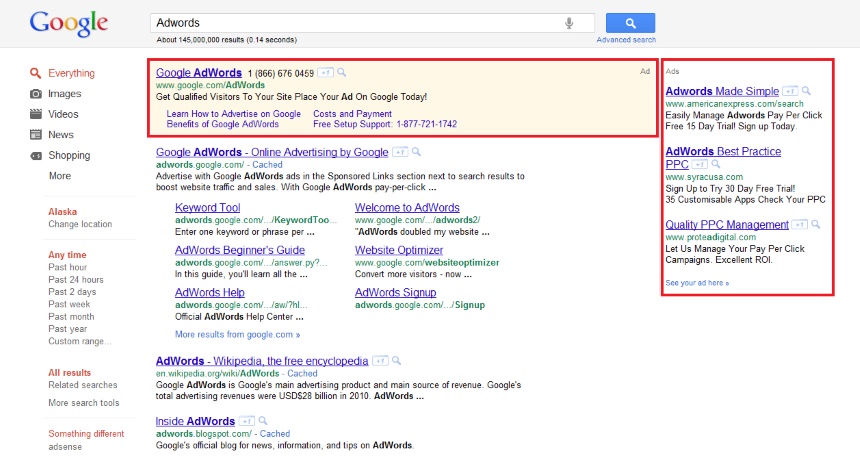 Paid search is a digital marketing strategy whereby companies can pay search engines to place their ads at the top of SERPs. Each time a customer clicks on the ad to get to their website, the company pays.
When launching your paid search campaign, there are certain steps that you should follow, as discussed below.
1. Location setting
Location settings allow you to choose the place where you want your ads to appear, including the country, zip code, or city. In most cases, these options depend on where your business is located.
2. Keywords
Select keywords relevant to your brand recognition and business through keyword research. Tools like Google Keyword Planner can help you find what keywords people worldwide use to find services and goods similar to yours. The tool also shows how many people search for those terms monthly and how much they cost per click.
3. Match type
One of the crucial steps when launching a PPC campaign is selecting a match type before bidding on keywords. The match type you select directs Google's algorithm on how precisely you want your ads to correspond to user queries.
There are three main match types available when using Google Ads for advertising:
Exact match– Exact match is a more specific type of match. Previously, people could only see your ads when they searched for your specific keyword phrase. However, nowadays, there are improvements, and Google modified its metrics to make this kind of match less precise. As a result, your adverts may appear in searches that include synonyms, plural forms, or other variations of your keyword
The benefit of using precise matches is that you can target those interested in your particular products or services. When customers click on your ads, they're likely to buy from your business, increasing your conversion rates while reducing unwanted costs. However, you're likely to experience less traffic.
Broad match– If you want to reach a large target audience, consider using the broad match. This match type allows your adverts to show up whenever a search contains any words in your key phrase, regardless of their order. Additionally, your advertisement can appear in searches for synonyms of your keywords.
Although using a broad match strategy can result in many clicks, it's crucial to monitor search query analytics to ensure you aren't spending on traffic that won't convert. The best way to deal with the problem is by using negative keywords to stop your adverts from appearing in searches that are irrelevant to your business.
Phrase match– When you combine broad and exact match, you'll get phrase match. This match type offers the flexibility of broad match and exact match control features. Here, your ads only appear when a user conducts a search that precisely matches your keyword phrase, but you can use other phrases before or after the main phrase. With the latest Google adjustments, users can search for phrases in their plural forms.
4. Create your ad copy
An ad copy can help you attract more customers to your business. A good ad copy should contain quality content with phrases related to your keywords and a good call to action. Also, avoid trademarked words, unnecessary spacing, or writing all words in caps since they may put off your customers.
5. Bids
You can choose the amount you want to pay for each click on your ad while considering the keywords. Your search engine will recommend the amount of money you need to pay for each ad, but the final decision is yours. It's advisable to choose a higher bid for your ad to appear at the top of SERPs.
6. Ad extensions
You can use ad extensions to give more details about your business. This way, you'll improve user experience and your ad's score quality score.  Available ad extensions include some of the following:
pricing
call outs
location if your business
links to other pages on your site
phone number
7. Ad launch and payment
Ads usually begin to appear after a couple of hours, giving you more time to see the outcomes in your paid search accounts. You can also suspend your advertising campaigns to make room for new promotions or end an existing campaign.
Although all paid advertising platforms have different billing methods, the experience is quite similar. For most platforms, you'll have to create an account and add your credit or debit card information. After achieving a specific threshold, the money will automatically be deducted from your account.
SEO vs. SEM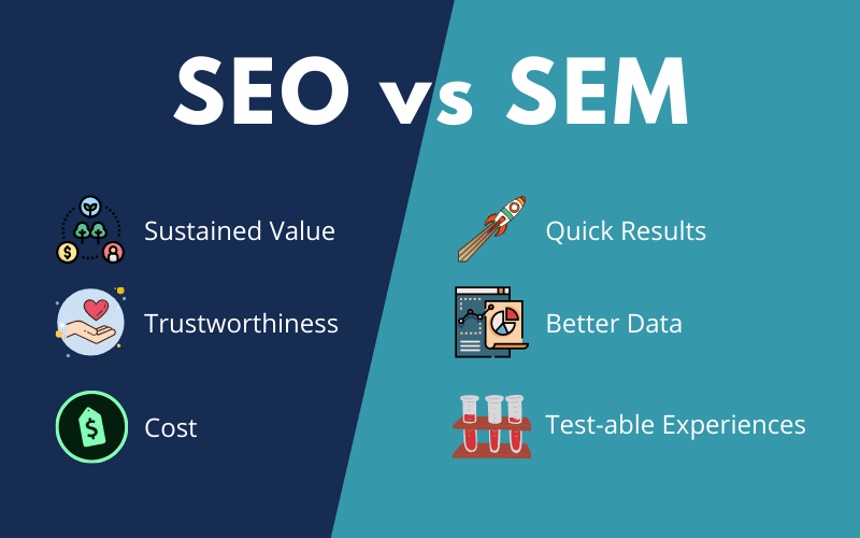 The main aim of SEM and SEO marketing strategies is to increase the visibility of your website and attract more customers. However, these methods are different.
When it comes to SEO, businesses receive a free listing in the search results by optimizing their websites. On the other hand, SEM involves paying search engines for your ads to appear at the top of SERPs.
Another difference between the two strategies is that SEO aims to increase brand awareness and attract more traffic, while SEM focuses on clients who are ready to make a purchase.
If you want your business to grow, use both SEO and SEM.
SEM vs. PPC
Although SEM and PPC are used interchangeably, these marketing strategies differ. SEM is an umbrella term that also includes PPC. It refers to work done to make finding websites through search engines simpler.
Conversely, PPC is online advertising that uses search engines and other platforms like YouTube, Instagram, and Facebook. Here, companies usually pay when a user clicks on the ads.
Advantages of SEM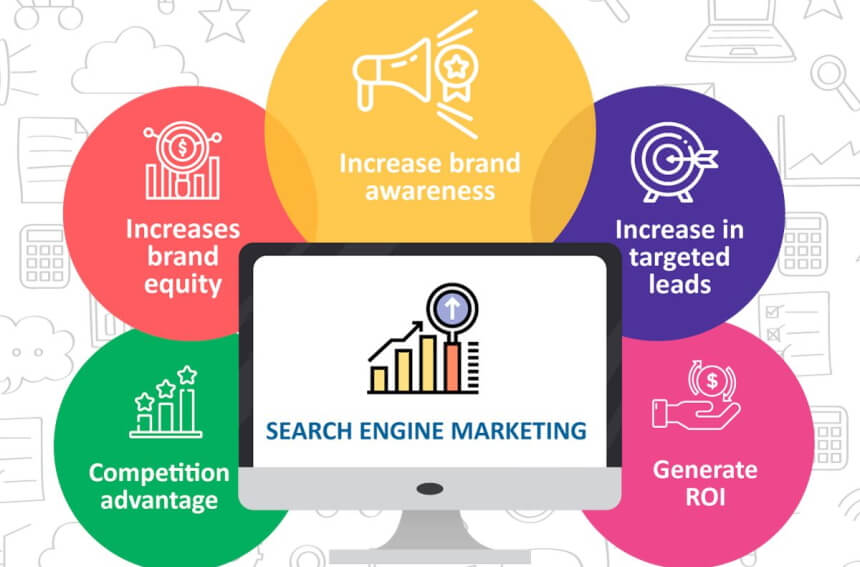 SEM offers several advantages, as seen below.
Fast Visibility
Increasing website visibility through SEM is fast compared to SEO. When a potential customer searches for your business, your ad appears almost immediately. As a result, SEM is an excellent short-term technique for rapidly increasing visibility for your products, services, or organization.
You Can Create Location-based Ads
SEM allows you to target people depending on their location. You can create adverts in multiple languages and choose where they will show. Moreover, you can pick a country, city, or specific region.
You can Measure Your Performance
Paid search ads allow you to assess the success of your ads and the results you've acquired for each campaign by offering you data on click-through rates, impressions, and top-performing keywords. Depending on your campaign objectives, you can analyze your performance and decide what you need to change for greater success in the future.
Easy to Manage
Managing SEM is easy. With Google Ads, you can create a schedule for your ads. For instance, you can specify the period you want the ads to run and when they should stop. You can also set the amount of money you wish to spend on the ads according to your budget.
How Did SEM Morph into Paid Search?
Sometimes, you may hear people using the term SEM when referring to paid search, although the two marketing strategies refer to different things. Here are the reasons.
Yahoo
Yahoo is the first to blame. The confusion started when Yahoo integrated Overture, formerly GoTo, into a branch called Yahoo Search Marketing (YSM) after purchasing the company. This name was confusing since all the Yahoo Search Marketing operations were fee-based.
Since the rebranding, Yahoo has repeatedly urged thousands of marketers to buy adverts as part of search marketing. In fact, Yahoo appears at the top of your searches even on Google when you search for search marketing, even though YSM generally has little to do with search marketing. Also, YSM has little chance of existing in its present state once the Microsoft Yahoo search deal is completely executed.
Wikipedia
Wikipedia is also another factor to blame for this confusion. The community-based encyclopedia states that SEM is a form of digital marketing that aims to increase website traffic by boosting visibility on SERPs through contextual advertising, paid ad placement, and paid inclusion. This definition makes no reference to SEO, and it implies that SEM is all about paying.
When people google the meaning of SEM, Wikipedia is likely to appear at the top of the searches. Since most people trust Wikipedia, they are likely to stick to that definition, which is wrong. The definition of SEM that Wikipedia currently supports was changed by a minor modification made without any supporting evidence. Although Wikipedia offered an alternative definition, later on, it had already contributed to the mess.
Acronyms
The love for acronyms is perhaps the main reason some people have misinterpreted SEM only to indicate sponsored search. SEO is a good abbreviation for search engine optimization. Due to the lack of clarity for PPC and CPC, paid search was affected. Most marketers didn't know which one to use, and neither was specific to a search. Ads that charge pay-per-click or Cost per-click appear outside the search results.
Additionally, unlike SEO, if you specialize in sponsored search, you couldn't refer to yourself as a PPC or a CPC expert. As a result, people who specialized in paid search started looking for a term they could use when referring to themselves. Since SEM was already out there, they seized the chance.
Defining SEM for the Future
According to recent developments, SEM is expanding and will continue to expand in the future. Nowadays, the SEM track covers more than just search engine marketing.
The marketers at the SMX West conference divided the tracks into SEO, which is organic, and SEM, which is paid to prevent confusion. In the SEO track, you may anticipate learning about organic ranking. Sessions in the SEM track concentrate on PPC issues, including enhancing Google Ad campaigns. What's even more impressive is the introduction of new advertising platforms like Facebook, YouTube, Twitter, and Amazon.
Another conference that gave SEM a new meaning is Pubcon Las Vegas. As it turns out, Pubcon's SEM theme extends beyond conventional search engines. Facebook advertising also meets the category.
So, according to the conferences, SEM refers to various online ad placements, and it no longer focuses on search engines like Bing and Google only. The big question, however, is if the SEM meaning will shift entirely or will another term come up to refer to online marketing.
Since the search marketing activities have expanded, so should the definition. In my opinion, the definition of search marketing should now go beyond paid SEM and organic SEO in the main search engines. It should also include site performance, server issues, YouTube, and Amazon.
There is no doubt that the search market is expanding, meaning that the language used to describe it should also change. Therefore, don't be surprised if SEM's definition changes a decade from now.
Final Thoughts
We hope now you gain enough knowledge not only for answering the question 'What does SEM stand for?' but also for using it properly to advertise your business. It can help you boost your brand awareness by increasing your website visibility. The strategy also helps to solve the retarget vs. remarket issues for businesses that want to reconnect with their old customers. However, for the method to become successful, use the right strategies. You can also consider employing an expert to help boost your SEM efforts.
References
https://www.entrepreneur.com/growing-a-business/3-steps-to-improve-your-ads-clickthrough-rates/235827
https://www.strayer.edu/buzz/how-entrepreneurs-can-increase-brand-awareness
https://www.forbes.com/sites/forbesbusinesscouncil/2021/04/19/how-to-improve-your-keyword-research-for-seo/?sh=7d65f2562dba
https://www.forbes.com/sites/forbesagencycouncil/2017/06/15/the-importance-of-improving-user-experience/?sh=6b10a59a2b48