March 2, 2023
Posted by:

Anna Rosenkranz

Category:

Blog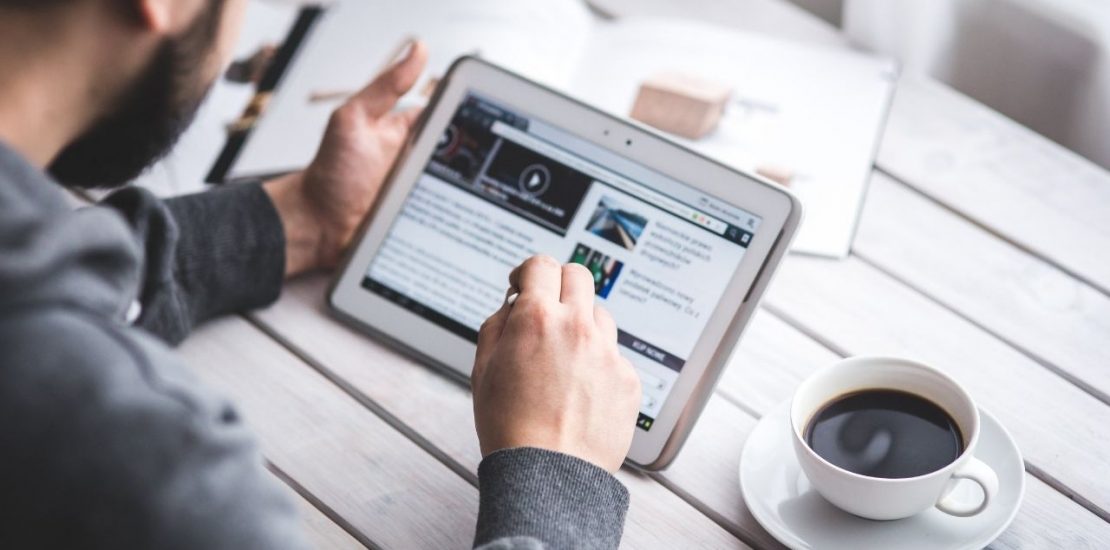 Video Snippet
Video content is at its peak at the moment, making up more than 82% of consumer traffic on the internet. As a video content creator, you must consider a few things to optimize your content to increase your traffic and business potential. Video snippet and video-rich snippet should be one of your top considerations. A snippet video will help you build your brand and increase awareness on social media. The latter will help you in search engine optimization and make your brand easy to find on the internet.
Video-rich snippets show up even if the searcher does not specify that they want a video. This article has tips and tricks to help you make your video content stand out online with a video snippet. Read on to learn everything about video snippets, including how to make a snippet video and how to get the embed snippet of a video.
What is a Video Snippet?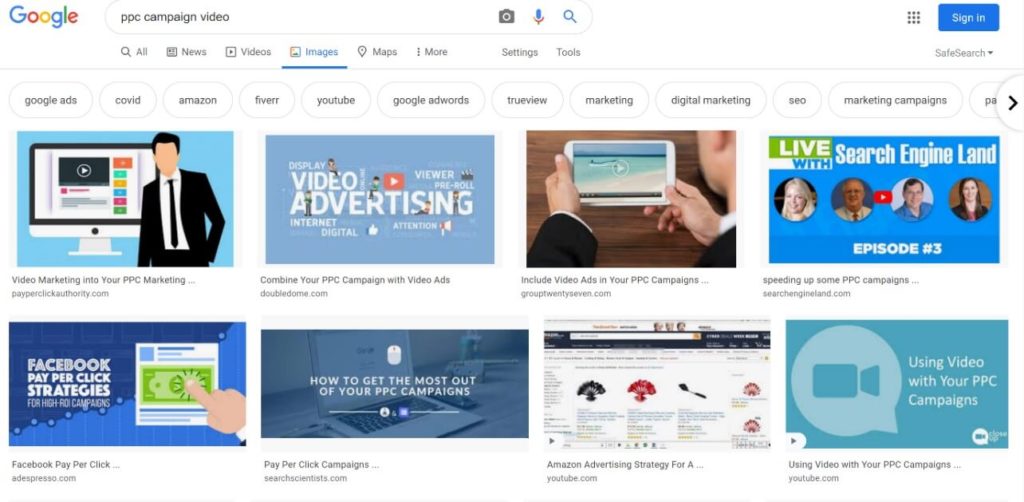 A video snippet is a special type of structured data markup that allows search engines to understand the information on web pages. Essentially, a video snippet is an information that shows up on a search engine results page with a tiny video appearing alongside it. It helps the searcher better understand the search query with a video.
You will likely see a video snippet when you search for words like 'how to' or 'review.' Like other snippets, video snippets are characterized by a URL, a description, and a title.
To get the most relevant videos, you must give Google information like the upload date, a description, a thumbnail URL, and the video's duration.
Why should it be displayed on Google?
Video snippets are important because they help Google users better understand a particular search query with a video. For video content creators, they are an excellent way of increasing click-through rates in search results.
Difference Between Videos & Video Snippets
The primary difference between a video and video snippets is the purpose each serves. A video is meant to help you tell a story, while a video snippet is meant to help you get discovered. You can adapt to different video styles to tell stories about your business, products, services, or yourself. A high-quality video will work round the clock for you, and you may reach billions of people.
According to Forbes, video is where every business person needs to be in 2022 because 80% of internet users consume video content than read about products and services.
Now, your story can be wonderful, but what good is it if no one finds out about it? This is where video snippet comes in. It will make your business, brand, product, or service easy to find on search engines. You can get an SEO expert or a Web developer to help you optimize your video snippet or apply the rich snippet SCHEMA on your website.
Where to Place Videos?
Although search engines know your content exists, they don't watch it, and it takes much effort for them to understand what it's all about. You can use structured data to make their work easier. Structured data will help them work out the correct usage of your content.
Google defines structured data as a standardized format for providing information about a page and classifying its content.
Pages with recipe structured data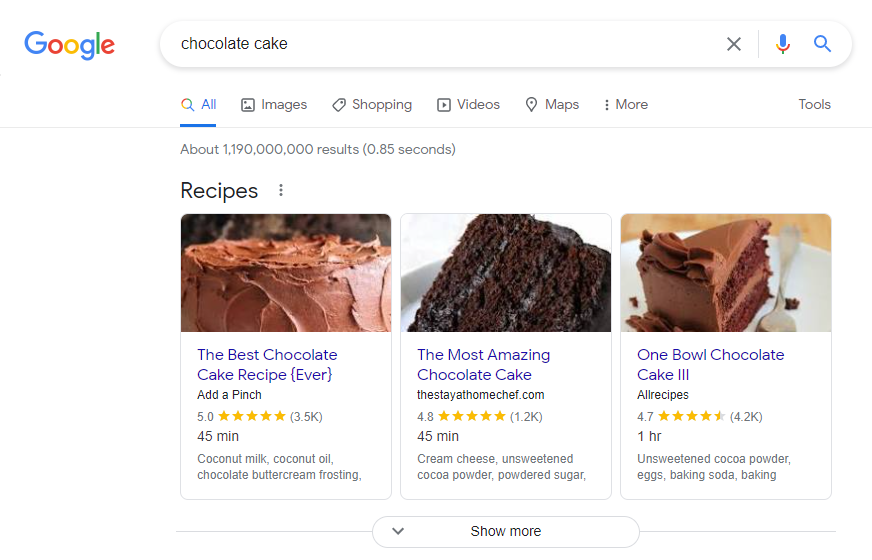 If you have a food and cooking website, you can add a video next to the recipe structured data that appears on the search engine like how to prepare the grill,' 'Ingredients used,' and 'cook the meat for 5 minutes before turning.' The video should be related to the content of your recipe and should help users understand the recipe better.
Pages with how-to Guidance
As with the recipe structured data, you can add a video to how-to-guide articles. Since they usually have step-by-step instructions, you can add a video to illustrate all the steps in the article.
Examples of Video Enhancements on Google
Your videos will have indicators or special badges after content markup, depending on the enhancement you use. The most common video enhancements on Google include;
Videos on a Video tab
If you post your videos on a website, you must compete for your audience's attention on both the main Google search and Videos search.
LIVE badge
A live badge will demonstrate you are doing a live translation, be it a sports event, a live streaming game, or an awards show.
Clip
You can use Clip-structured data to mark up the most relevant points of a video published on a website. It can be added to videos automatically.
How to Make a Snippet Video Appear in Search Results?
There are multiple ways of making a snippet video appear in search results; you don't have to be a skilled professional. Some cases may require you to write code, but with the help of certain instruments, you should be able to demonstrate videos easily.
1.   Add Schema Markup to HTML Code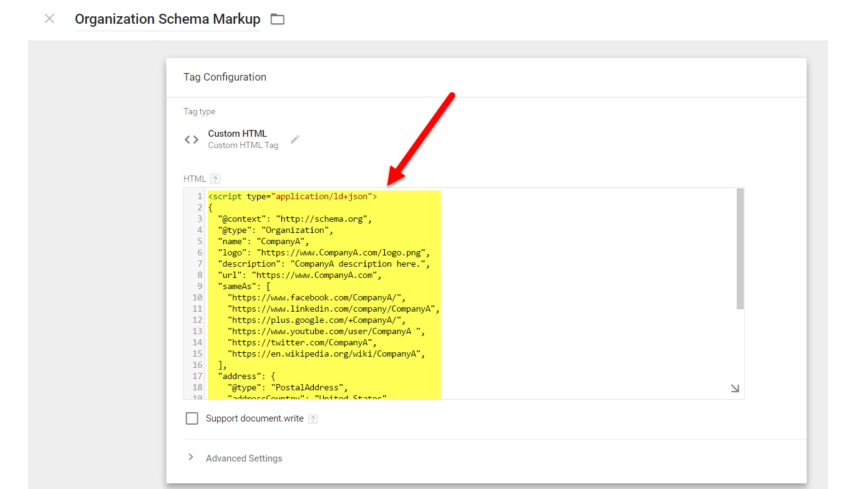 This is the first method you can use, but you have to be capable of writing code and understanding the program's written lines. Google recommends using schema.org for video Markup because Microsoft, Yahoo, and Google can understand it. schema.org is a new on-page markup format that you can easily use in the editor's view of your video or content. Open the HTML of a web page or a template and add a Schema markup to it. Find the strings needed and add specific pieces to them.
2.   Append a Fragment of JSON Code
This method also requires programming knowledge because you have to understand the code and re-write certain fragments according to your needs. According to W3 Schools, (JavaScript Object Notation) is a lightweight for transporting and storing data and is often used to send data from a server to a web page. It is easier to understand and apply than the Schema markup. You should embed it right after the web page's title into HTML.
3.   Use GTM Without Having to Modify the Code
GTM is a video snippet generator that you can use to create a required fragment of code without any programming skills. Essentially, it is a JSON generator that allows the creation of JSON fragments without the help of a professional. GTM has a simple interface, but you must master the structure of a page to add it. Although it is easy to understand, this method still needs a developer's capacity.
4.   Use Google Structured Data Markup Helper
The Google structured data markup helper makes adding Schema markup to your site easier. It is super-easy to understand, and all you have to do is embed the code and use the editor to create a JSON of HTML code for a page. Here is how to go about it;
Step 1: Visit the Google structured data markup helper page and sign in.
Step 2: Click on the website tab.
Step 3: Choose a data type from the 12 options that Google offers. The data type should help with categorizing your data. The 12 data type options include; articles, events, datasets, book reviews, job postings, local businesses, movies, products, TV episodes, Q&A pages, and software applications.
Step 4: Paste the page URL or HTML. If the web page is already published, paste the URL and if you don't have a ready web page, paste the HTML into the bar at the bottom.
Step 5: Assign tags to all the elements you want to markup. Highlighting and tagging page elements help optimize the videos for SEO. Mark up as many elements as you can to build the most comprehensive markup. If you can't see the tag you want on the list, click the 'Add missing tags' button to add them.
Step 6: Create the HTML by clicking on the 'Create HTML' tab on the top right. Click the drop-down menu and choose JSON-LD. It is the best option because it is Goggle's preferred type of structured data and is much easier to understand. Copy the code and enter it on your web page. Once you have created the HTML, you can submit the web page to search engines.
5.   Use WordPress plugins
You can use a video XML sitemap to make snippets appear on search engines, but you would have to download a WordPress plugin. The only issue is that most sitemaps only work with YouTube videos. You can get a professional from your IT department to code a video sitemap for you manually. Alternatively, you can use Yoast's premium plugin, Video SEO, for WordPress. It may be a bit on the pricey end, but it is the only plugin in the market that sites host video on their own.
Step 1: Install a plugin. There are plenty of plugins to choose from, pick one, download, install and activate it. If you can't get Yoast SEO, choose the Schema-All in one schema-rich snippets plugin for its user-friendly interface.
Step 2: Go to your WordPress dashboard and open the rich snippets tab to configure your schema markup. Click on 'Video' to find the strings that need to be displayed on the frontend. Use as many fields as possible to make your video snippet more effective. When you are done, save the post and store the Schema markup data. Remember, schema markup may not boost your WordPress website's SEO but it will increase its visibility with time.
How to Examine if The Review Snippets are Executing Appropriately?
Reviewing everything before publishing a website with inserted schema is essential. There are two primary methods for examining if the review snippets are executing properly;
Rich Results Test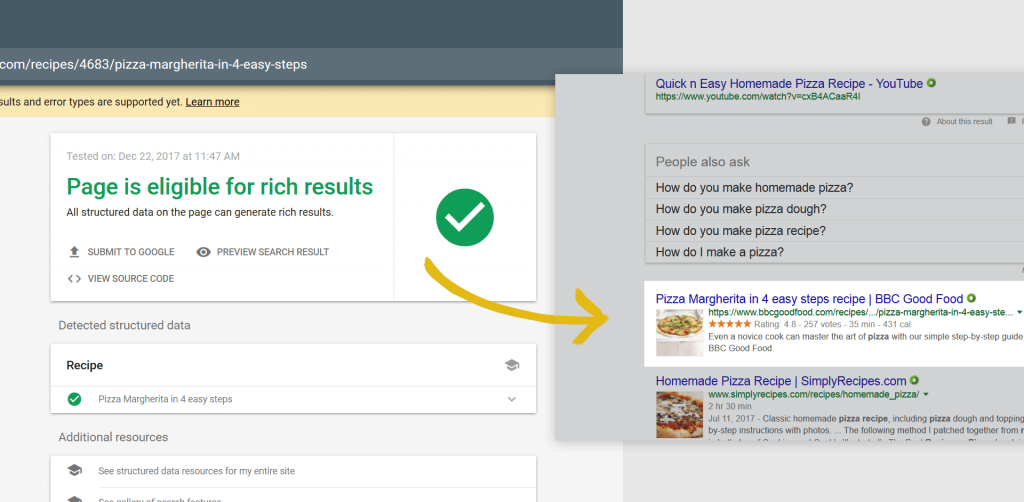 According to Google, rich results as experiences on Google search that go beyond the standard blue link. They include images, carousels, and other non-textual results. Rich results test is an easy-to-use instrument that allows you to test the schema markup's performance. You can use it to check if your website can generate a YouTube video snippet. The review will show you the results types you can find on the page and all the mistakes and suggestions for your structured information.
Google Search Console
Hubspot defines Google search console as a tool that can help you find all the warnings in your Schema markup. It is incredibly easy to use. All you have to do is open the report in the console's navigation bar. You can only see a report if your website has a code for a video snippet.
Google's Manual Actions for Video Markup Spam
Manual actions can happen when you try to manipulate Google's instructions during the assessor's check. For example, you can mark videos hidden from users or inappropriate and deceitful content. Luckily, you can withdraw sanctions from your website by looking at Google's video markup quality guidance. Check everything on the website and confirm that its configuration is up to Google's video markup content standards.
Once you have fixed everything that breaks Google's guidelines, you can send a request to the support team to check your website again. You should get approval after a week or a few days after making the appeal.
Conclusion
Video-rich snippets are undoubtedly a key part of search engine optimization. The snippets make your website stand out from others, thus increasing its traffic and business potential. Video snippets are short videos that tease you to watch longer content, while video-rich snippets are videos that show up when one searches for something related to its content on Google. Although time-consuming, technical video SEO is the best practice every business should adopt.
Adding video snippets to your content is not rocket science. You only need to understand the basics of structured data, Schema markup, and video SEO optimization, which we have looked at in this article. If you put in the work and do video-rich snippets right, you will soon get more traffic and click-throughs for your pages.
References
https://www.forbes.com/sites/forbesagencycouncil/2022/01/28/in-2022-video-is-where-we-all-need-to-be/?sh=296be22f7e5a
https://developers.google.com/search/docs/appearance/structured-data/video
https://www.w3schools.com/whatis/whatis_json.asp
search.google.com/test/rich-results
https://blog.hubspot.com/marketing/google-search-console