Either you have made the decision, or you are about to. In any case, you want to have an unbiased comparison between Namecheap vs Google Domains. Whichever you may pick, your online presence starts with a stunning domain name.
Why Choose Namecheap or Google Domains?
Namecheap is a one-stop shop for registering and managing domains. It goes beyond being a simple domain registrar and offers scalable website building and deployment solutions.
As for Google, who isn't familiar with the name? You probably made it here through Google. In addition, Google offers cloud computing solutions. However, for this article on Namecheap vs Google, we will only concentrate on the domain management segment.
Given the reputation of both companies, the competition is slightly tough. Therefore, it is useful to have a brief understanding of what these two companies are, and their pros and cons.
Element of Trust – Google Domains vs Namecheap
Before deciding who is better, it is crucial to be aware of the company's vision. To what extent is the company dedicated to improving its services?
Namecheap has multiple knowledgebases and articles available on the internet along with instant chat and email support to resolve issues quickly. In addition, Namecheap has a free domain program for students. Yes, they are offering completely free domains and packages for students.
The domain registrar offers hosting services but primarily focuses on standing out as the top domain registrar. Furthermore, they are consistently organizing events to promote the services and only keep on improving.
On the other hand, Google Domains appears to be more of an "extension" of google services. There are no programs or attention-grabbing events. Moreover, the service is not available in some countries.
Google has a history of not quite remaining dedicated to its "side" services. For instance, we all remember Google Plus. Yes, what started as somewhat of a social media platform was taken down after a few years.
In short, Google leaves room for doubt when it comes to long-term trustworthiness and reliability. Google may be a great search engine and provide multiple services but that does not mean it can excel at all.
Namecheap – Pros and Cons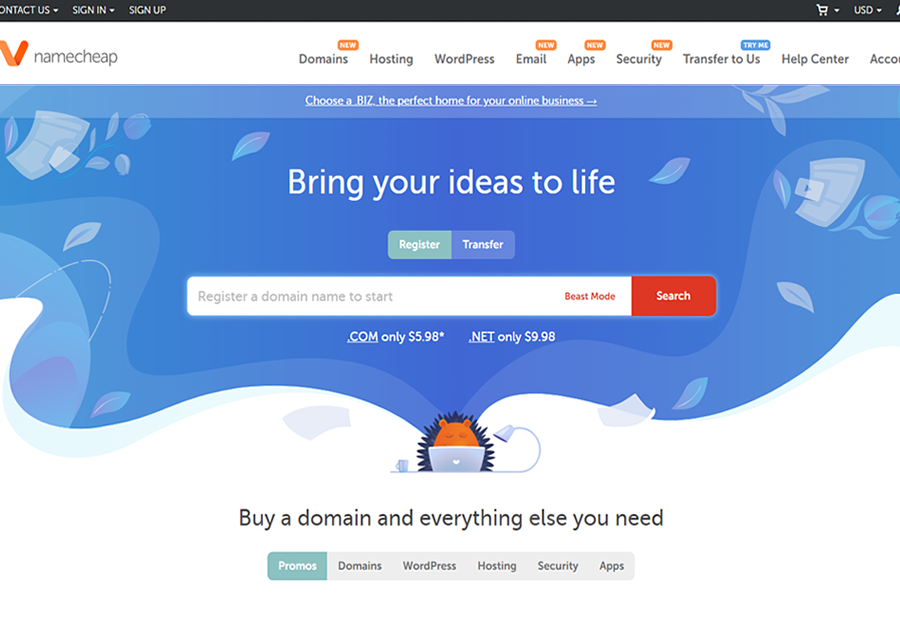 The first and most important thing about Namecheap is that it is a scalable website building and deployment solution. Instead, it is better recognized for the cheap pricing of domains it offers.
That is to say, Namecheap has over 11 million registered users and over 10 million domains. In addition, customer support is top-notch.
5 Reasons to Choose Namecheap
There are many benefits of going with Namecheap. However, we will list the top 5 reasons to choose Namecheap.
User-friendly interface – The UI is the first thing that is an attention grabber and one of the key components of any website. Namecheap offers easy and seamless navigation in comparison to its competitors.
Once you log in to your account, everything is available to you right on the dashboard.
Affordable Pricing – Many domain registrars offer the same market rate for a domain. Domain names are one thing you'll have trouble finding a "cheaper retailer" for.
However, Namecheap takes after its name and offers surprisingly affordable domains. In other words, the ".com" domain is available for only $8.88/year, which on other sites you would likely find for around $15 – $18/year.
Best Customer Service – For a domain registrar and hosting provider, customer support is one of the most important aspects. To clarify, you might run into issues that you are not experienced with and hit a roadblock.
Luckily customer support exists to sort these issues out for free and Namecheap has an excellent support service. Namecheap has one of the best and most skilled support representatives that quickly address your queries and offer instant solutions.
Easy Domain Search – Namecheap has a big nice search bar right on its homepage. That means you can visit their website and search countless domains with a vast variety of extensions. Moreover, they support most extensions other registrars don't.
Simple and Quick Domain Migration – If you already hosted a website somewhere or bought a domain, it is comparatively easy and fast to migrate to Namecheap at the regular price.
Disadvantages of Namecheap
If you have already used Namecheap, you would know there aren't any major downsides to it. It is fairly a great domain registrar.
Even though Namecheap stands as one of the most competitive domain registrars. However, it has one notable limitation. Namecheap does not offer phone support, and some customers would prefer a call for better assistance.
Overall Namecheap is great and the support is quick to respond and resolves issues quickly but having phone support would make it even better.
Google Domains – Pros and Cons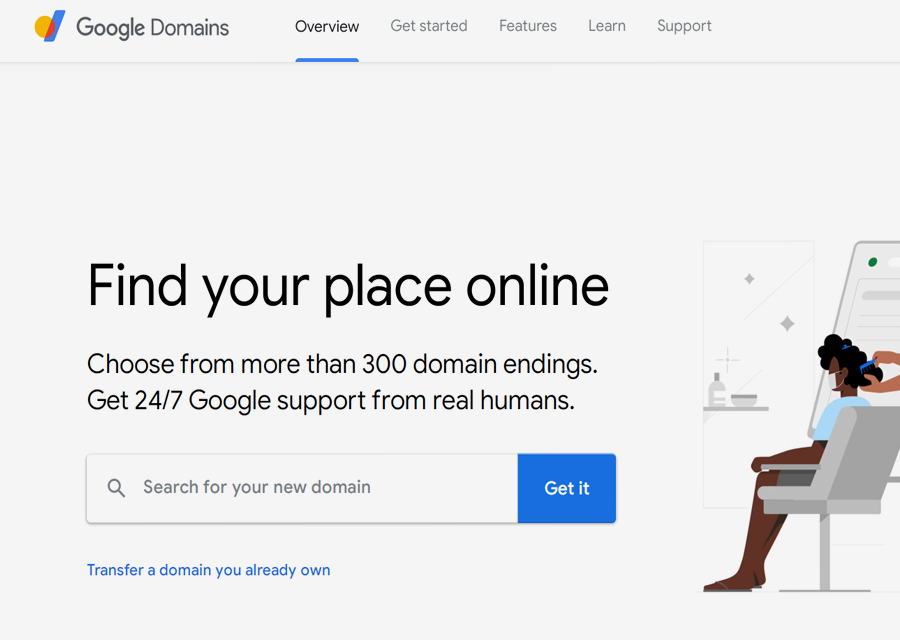 Google Domains was launched in 2015 but gained a lot of popularity because of the parent company. Unlike Namecheap, Google Domains does not offer a website building and deployment service.
However, it's more of a manner of simplification from Google's point of view as they tend to design their SaaS to be easier to navigate, and less clustered. Therefore, the hosting is separate.
5 Reasons to Choose Google Domains
Google Domains offers many advantages, such as reliability, power, support, and security of the giant Google, behind your domains. Other than that, here's a list of the top 5 reasons why Google Domains is better:
Easy to Use – This is probably the single best thing about Google Domains. All you have to do is sign in with your Google account and you can purchase a domain without the hassle of signing up and navigating to sections.
Google Powered DNS Servers – DNS (Domain Name System) is a key factor you must pay attention to when making a domain purchase. That is to say, DNS has a major impact on your website's loading time.
The performance of your website decides how you rank on the internet and how many users would wait for your site to load. Since Google Domains is powered by Google Cloud DNS, it provides comparatively higher levels of speed.
Free Privacy Protection – Everyone loves to save some money on a purchase. This is probably one of the "sales-pitch" features of Google Domains.
You already know that purchasing a domain from registrars requires you to pay an extra fee for privacy protection otherwise your name and details are publicly available. However, Google Domains offer this feature for free.
Two-Step Authentication – Once you purchase a website, there is always a risk of theft or misuse, even if small. Therefore, protecting your domain names is as important as protecting your identity.
Google Domains also offer 2-step authentication for enhancing the security of your domains from malicious attacks and hackers.
Shared Domain Administration – This is one of the unique features of Google Domains. Owning a domain is the same as having a digital asset, and you might need more than a few hands to help manage your digital assets.
This feature allows you to invite multiple users to help you manage your domains. In other words, instead of sharing your credentials with your IT expert, you can just invite them as you would on a Google sheet.
Disadvantages of Good Domains
You're probably wondering how can such a renowned company have any downsides but Google isn't as reliable as you think.
Google has a history of discontinuing multiple services after several years, this leaves the customers in doubt and long-term security. In addition, there is no worldwide support. That is to say, Google Domains is only available in only a few countries.
Furthermore, in comparison to Namecheap and other registrars, Google Domains only has 100 extensions. On the other hand, Namecheap offers over 400 domain extensions. Finally, Google Domains is not as cheap as most of its competitors.
Starting a Website with Namecheap and Google Domains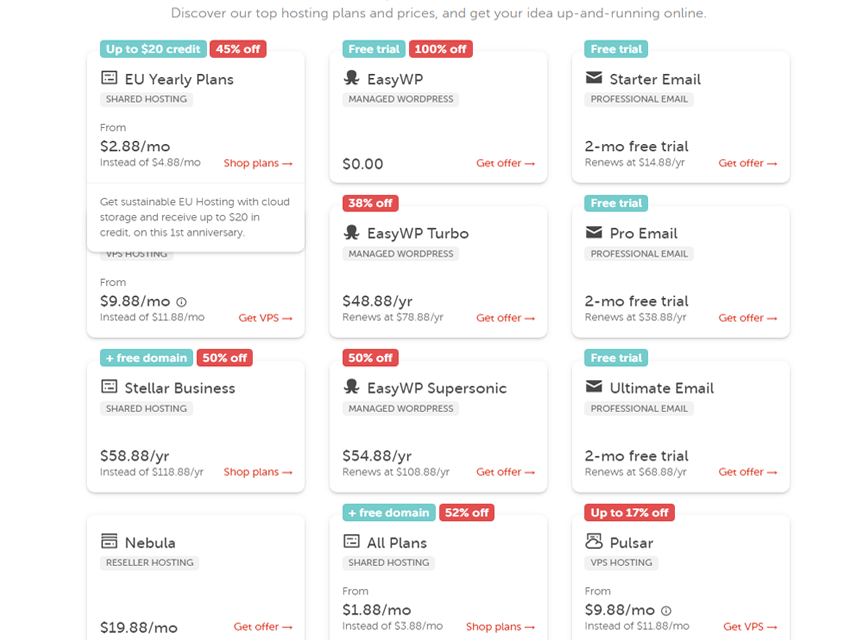 Not everyone is technically equipped to go through rerouting DNS or maybe just doesn't have the time for it.
Google keeps its services separate. That means, that after you purchase a domain from Google, you will have to reroute it toward a host. You can go use the online documentation to learn how to.
Whereas, Namecheap comes with hosting directly. You can either buy affordable hosting packages along with the domain or separately and if you bought them separately or want to route a domain towards your host, just open a chat and support will work like a charm.
The Verdict
In a comparison of Namecheap vs Google Domains, it is crystal clear that Namecheap is the winner. The verdict isn't decided on a single aspect but Namecheap surpasses Google Domains in multiple areas.
The biggest disadvantage of Google Domains is the lack of customer support. Google does not offer chat support for any of its services. Instead, customers have to rely on a knowledge base and forums.
To clarify, if you are having a technical issue, or difficulty understanding the interface, Google's customer support is unapproachable. You're left stranded and will have to struggle for hours through forums trying to find a solution or an answer.