March 3, 2023
Posted by:

Anna Rosenkranz

Category:

Blog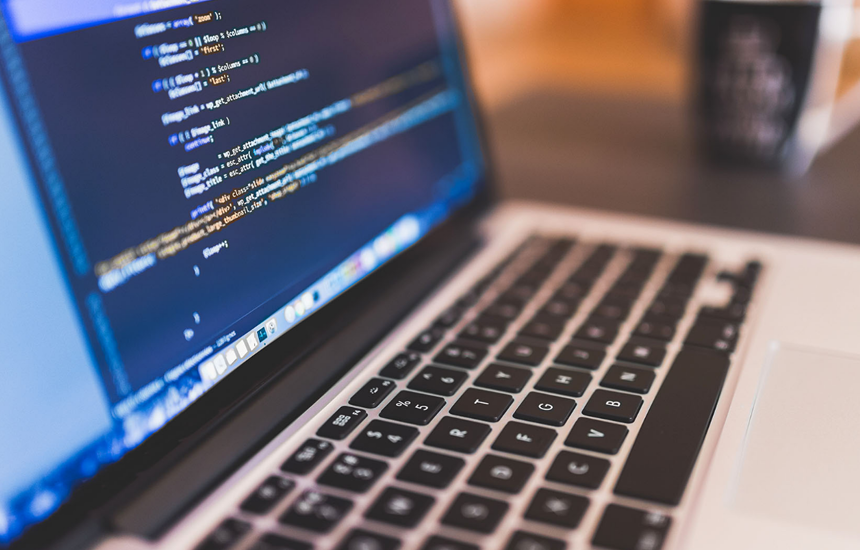 How Can Migrating to an Enterprise Platform Help Your Business?
An enterprise platform is a collection of tools and technologies used as a foundation upon which other business processes, applications, and technologies are developed. These solutions are used to implement cross-functional duties and combinations of capabilities typically delivered by one or more enterprise systems. They also act as a set of interconnected software applications that demonstrate capacities and work shared with data. Enterprise platforms can fall under the category of a software application (mobile or desktop-based) and/or a software system (cloud or server-based) and work to offer capabilities from system integration and function on centralized or shared data.
But how can migrating to an enterprise platform solution help companies? In the current technological era, where business conditions and regulation needs are consistently changing, enterprise platforms can help organizations keep up with changes and make better adjustments. They act as a reliable partner that can truly understand the technology spectrum and the business to deliver premium IT solutions.
Main Considerations When Thinking About Enterprise Migrations
Regardless of the business type and size, migrating to an enterprise platform can be a decision that can significantly change the course of your business operations. For this reason, it requires careful research and precise know-how of what the company expects to achieve. Whatever assessment methods you use, it is best to take the following six factors into account before making the big decision:
People
This includes the internal and external groups of people involved in your business. This can include employees, competitors, shareholders, suppliers, etc.
Process
This refers to the question of how can migrating to an enterprise platform impact internal and external procedures.
Period
Period refers to the time frame required for the migration of the enterprise platform. Knowing when to execute this change strategically can help eliminate any unforeseen issues caused by the different processes.
Project Management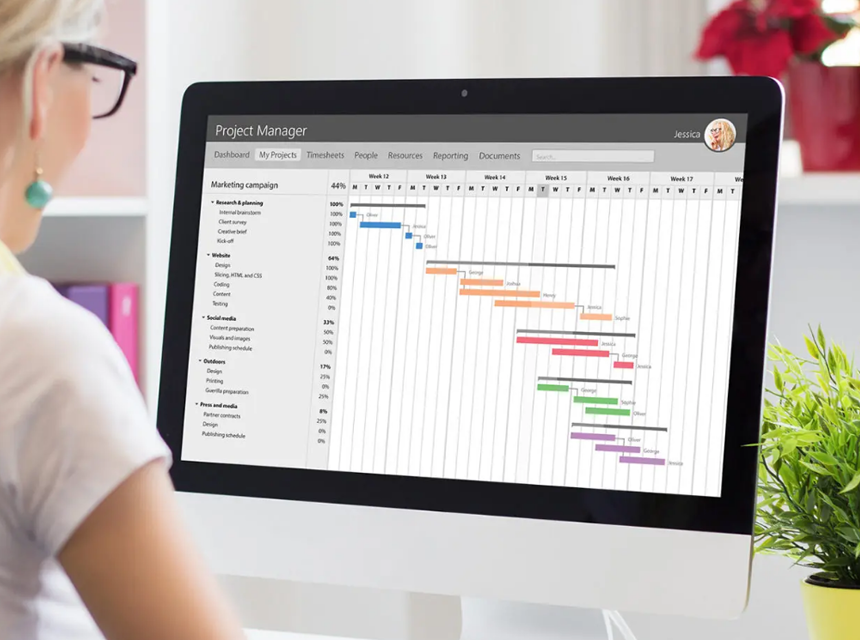 Project Management involves the methods and tools that will be used to thoroughly manage and complete tasks, tackle limitations, and execute the right level of effort required for a successful enterprise migration.
Platforms
Platforms refer to the capacity of each system to retain past data, produce current data, fetch future data and then integrate all three to produce sophisticated results.
Price
Price is related to the overall budget the company has allocated for the execution of the enterprise platform migration. This includes not only the initial fixed cost but also consultation, licensing, training, platform management, and transition costs.
How Do People Influence Your Enterprise Migration?
Before migrating to an enterprise platform, ensuring that your people are on board with the implementation is important. A project can only be truly successful if everyone involved is working from one set of facts and with the same goals. The team involved in executing the enterprise platform should contain the best employees from your company, who know the work inside out. They should also demonstrate the ability to fully understand the overall requirements of the organization and should be trustworthy enough to be entrusted with major decisions and authority.
Capacity
This refers to the ability of your current team members to perform their set duties, tackle any hindrances in work and be able to find their way around the mechanisms of the new enterprise system.
Capabilities
The current knowledge and experience of the people are not enough. In fact, their ability to learn new processes and adapt to new ways of working strengthens their current capabilities. Team members who are averse to change cannot succeed in the long run, as change is important and sometimes necessary for business growth.
Comfort
People fear change. At a time when your company is looking to implement a new system of working, it might scare away some employees who wish to remain in their comfort zone and work with a system that they are familiar with. This can probably result in the loss of talent as employees leave to find better jobs. Understanding the mindset and personality of your workers can help prepare them for the upcoming change, and this can make the transition a lot easier.
Partners
Your enterprise platform vendor should be equivalent to a partner, one who properly understands the ins and outs of the business and is results-oriented. A good vendor can help you maximize the platform's potential, will assist with any queries or problems that you might face, and will introduce you to innovative business strategies that push the organization to succeed.
Professional Development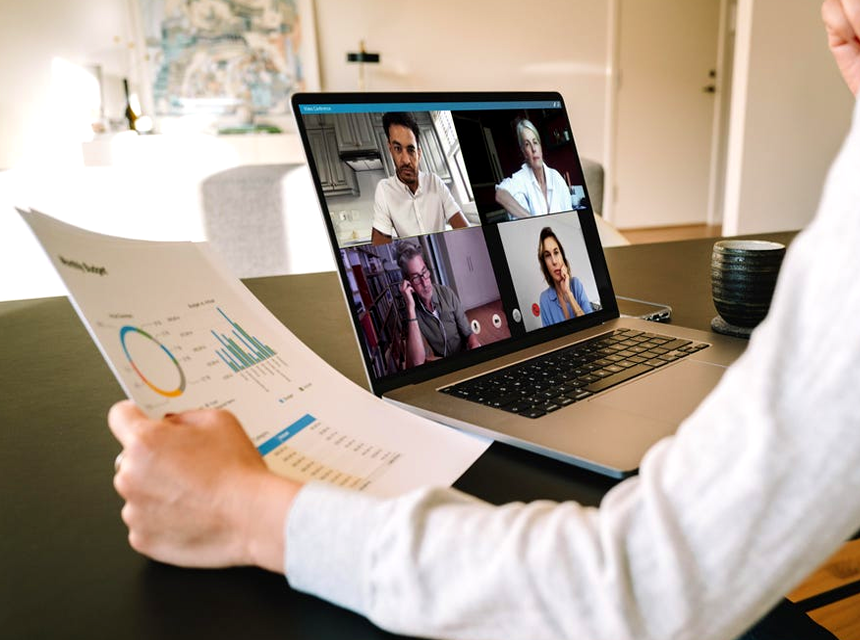 As a company implementing change, you will need to train existing employees or recruit new ones as needed. It is important to look for a vendor who will help employees in the training and transition process. This can help you save a lot of hassle, time, and money.
How Processes Influence Your Enterprise Migration?
No ecommerce platform operates alone and requires effective integration with key system processes for business uses. These technologies and processes across your company work to interconnect different departments, software, and services, improving overall efficiency. Since contemporary businesses have to deal with different applications, processes, and applications, it is important that your enterprise platform is compatible with all pre-existing systems, as well as any newer ones. These may include warehouse management software, enterprise resource planning, customer relationship management, and marketing automation platform, amongst many others.
Current Processes
Properly understanding the workforce of your company, along with the customer process, is extremely important. This will help identify areas where you can cut costs or where there needs to be more work done for improved efficiency. Many times, the management fails to properly understand its current processes and people, which leads to an unsuccessful implementation of the enterprise platform.
Future Processes
Explaining what is expected out of future processes to the employees is important to increase productivity and motivation. This helps clear any uncertainties and offers a clear understanding of what is expected out of teams.
Exceptions
Each and every company has certain process exceptions that prevent them from truly benefiting from the new digital change. This could include important customers, system limitations, and seasonal processes. A new enterprise platform that offers fluidity can help cope with these restrictions effectively, thereby making its execution much more seamless.
How Periods Influence Your Enterprise Migration?
Calculating the right period to implement an important digital change can make or break the migration to your new enterprise platform. For instance, implementing the change during peak sales time might not be the best decision as workers will be more prone to making errors and will require a learning curve before they can fully get used to the change.
Budget Period
Different businesses use different budgeting periods, but internal budgeting is often the popular choice. This is because the contract and license costs of the enterprise platform can be easily calculated and taken into consideration.
Seasonality
Almost every organization faces seasonality-related restrictions that come with both internal and external demand. Ensuring that the execution of your enterprise platform is in line with the highs and lows in consumer demand is critical to the success of business operations. Look for a vendor that can work around these seasonality hindrances and can help you overcome the problems related to them.
Speed
Speed is of utmost importance to every company that has to work within a tight schedule. However, cutting corners and making quick implementations can lead to hazardous consequences, especially if they contradict the company's mission, values, or processes. Looking for shortcuts is not the solution, as it could entirely dilute the company's success in the long run. It is important to choose a flexible approach that prioritizes the company's milestones based on their importance.
Alignment
Ensuring that the migration period of the enterprise platform is in collaboration with your company's HR and Finance departments is crucial. Without proper communication with these teams and in the absence of clear-cut expectations, migrating to an enterprise system can be a troublesome journey. For this reason, it is fundamental for companies to create precise timelines and establish accurate budgets, and take things slowly rather than rushing into them.
How Does Project Management Influence Your Enterprise Migration?
The company should determine the kind of project(s) that they wish to undertake with the new enterprise platform in place. All businesses grow, and therefore the scalability of the project should be given a lot of thought. If the project has the potential to grow and there will be more requirements with time, then the enterprise platform should be capable of meeting those expanding needs. For this, it will need to be flexible and scalable. Moreover, it should not require any additional expenses later on. However, if the project is a one-time endeavor, then there is no need to ensure the flexibility or scalability of the platform. Project management is an important step for ensuring the success of the enterprise implementation as it ensures efficient planning, thereby promptly overcoming any hindrances in the transition process.
Project Managers
Before you begin the process of enterprise platform implementation, it is important to ask if the vendor will be aiding you with the process or if the entire responsibility will fall on your shoulders. In such an instance, ask your vendor if your own project managers are qualified enough to undertake the current responsibility and deal with the problems at hand. Having a trained expert overseeing the implementation of the platform can be of great help as it can ensure the seamless transition and functioning of the new project.
Project Management Platform
In the instance where your company will be using its own project management platform to execute the migration, it is important to make sure that your vendor is trained enough to use it. If the vendor will be using their own platform, then it is important to train your own staff to efficiently collaborate with their staff for optimum results. Properly understanding your project management platform can clear up all communication channels and eliminate any room for errors.
Documents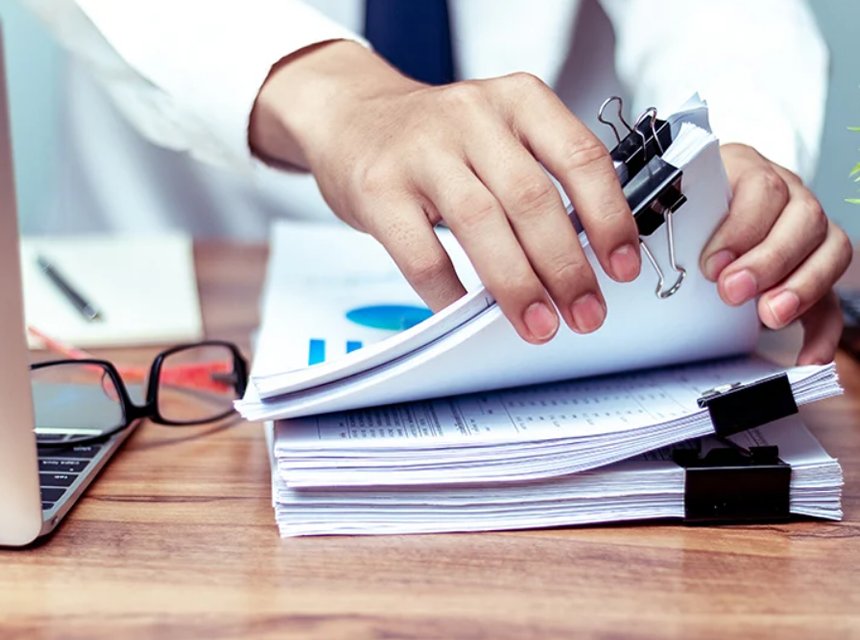 Organizations typically lay off workers when new projects are implemented and hire new employees who are more familiar with the said project. Having a searchable document source that contains videos, files, discussions, and other relevant content can prove to be a fundamental asset. All this information can be saved for future reference in case your company wants to hire new employees or train existing ones.
Training
Before training your current and new employees about the new enterprise platform, it is important to first answer a few important questions. These include: will the workforce be trained through internal or external sources? Will end-users need any training? Training forms the foundation of any successful project execution.
How Platforms Influence Your Enterprise Migration?
A business platform change needs to be motivated by the company's goals and objectives rather than following in the footsteps of others or getting manipulated by salespeople. The first step is to make sure that the business objectives are clearly communicated with the team and that the transition period is adequate and smooth enough. Even when your enterprise platform migration aligns with the company goals, it is still important to keep the following factors into consideration.
Current Platforms
Platforms are typically sticky, and more often than not, they do not include the ability to move away in their process roadmaps. This prevents organizations from extracting past assets and data. Understanding your vendor's ability to export different platforms is extremely important as it can make life a lot easier later on.
Transition
If your organization is migrating from one platform to another, then there will most definitely be a transition period. It is important to draft a proper transition plan that lets your customers know that you're working on something better rather than misleading them. For instance, if you are rebuilding your web page, and new customers click on your website during this transition time, they will fail to reach you. This can tarnish the brand's reputation and perhaps drive away potential customers permanently. To minimize the damage, you can perhaps put up a notice on your website and other social media platforms informing new and current customers that your website is under construction and that they can reach out via other sources. For this reason, a good transition plan is required that will help bridge any communication gaps between your company and any external parties.
Integrations
Companies tend not to pay much attention to data extraction and synchronization before choosing a vendor that can create problems later on. Make sure to choose a vendor who properly understands your data integration needs and can offer comprehensive help during any integration-related issues.
Features& Usage
In the process phase of enterprise migration, it is important to recognize any fundamental features and touch points relevant to each system. This will help recheck their benefits and uses. Enterprise platforms usually have unlimited features and options to choose from, so knowing your current business needs and the vendor will help you choose the right solution to achieve your current goals.
Innovation
Assessing the important aspects of a platform, such as its release schedule, associated technology, and product roadmap, is critical before investing in it. In addition to that, doing your due research on the vendor company's innovativeness is also extremely important. This is because the technological era is constantly advancing and growing, and getting stuck with a partner vendor that cannot help you change as the world changes around you will ultimately become a liability.
Reputation
Before implementing an enterprise platform, companies should do their research about what their competitors and other companies are doing to attain maximum success with their respective platforms. Communicating with industry peers can help you get important insights and can aid in the vendor selection process.
How does Price Influence Your Enterprise Migration?
The total cost of enterprise platform ownership is one of the most important factors. This will include the license price and the overall cost of software implementation. Focus more on the value it brings rather than the initial cost because as the business matures, the initial cost will become a much less important factor.
Licensing
Licensing costs should always be flexible, which allows you to make any required adjustments later on. Inflexible licensing costs can result in you losing a good chunk of money in case the platform's features do not align with your needs.
Partner
Choosing a vendor that agrees to assist you throughout the process is a much more expensive investment than just paying for the license fee. A good vendor is one that provides a proper breakdown of the budget in accordance with the achievable milestones.
Integrations
There are often restrictions when it comes to productized integrations and customer development in enterprise platforms provided by external parties. Before finalizing the vendor, make sure they prioritize these two factors and allocate resources for them accordingly.
Growth
Enterprise platforms are generally priced as per their usage, so be very cautious in judging when your company uses and integrates with a system and how that affects the final budget.
Extensions
Choosing a vendor who can assist with any delays in the deployment and can offer extensions is always recommended over one who doesn't.
Common Data Challenges When Migrating to a New Platform?
Any new program implementation comes with its own set of challenges, some of which include:
Compatibility
Lack of compatibility between the format of old and new data can pose a challenge for the implementation of the new system.
Data Security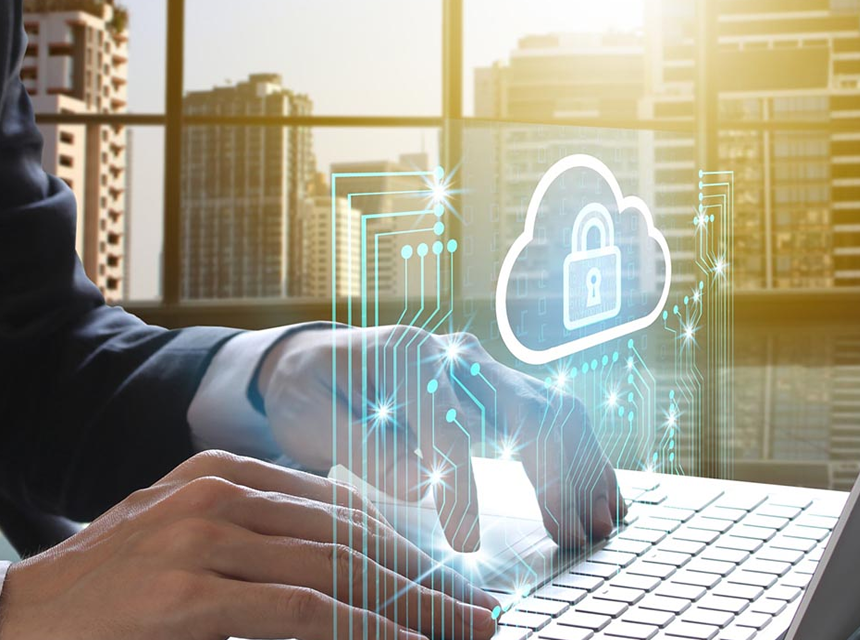 Lack of data governance during data migration can seriously impact its security and quality and is often one of the main challenges faced.
Benefits of Platform Migration
Platform migration offers a range of benefits, including enhanced infrastructure and security, reduced infrastructure costs, improved scalability, and increased business flexibility.
What is Cloud Migration?
Cloud migrationinvolves partially or completely moving a business's digital services, assets, IT resources, and databases into the cloud.
Types of Cloud Migration Strategies
A cloud migration strategy is a plan a company makes to shift its apps and databases from on-premise infrastructure to the digital cloud. These include the 6 R's.
Rehost
This process involves taking data from the present hosting platform and moving it into the cloud infrastructure without any changes.
Replatform
Replatforming involves certain optimizations to the operating system and changes to the API when rehosting is performed.
Repurchase
This strategy involves making changes to the proprietary app that is being used for the new cloud service or platform.
Refactor
Refactoring involves making improvements to the product and basically doing the opposite of rehosting.
Retire
This strategy involves turning off the infrastructure components of some complicated applications without compromising their productivity. This is done by archiving unnecessary parts and replacing them via other components and services.
Retain
Retaining involves holding back some of the company's databases and workloads owing to security reasons or other constraints.
Conclusion
Enterprise platform migration is a lengthy and complex process that calls for properly understanding the current team, business goals, and procedure, picking the right vendor, and using the right implementation strategy. If done correctly, it can yield a number of benefits and take your business to the next level.