How to Get People to Subscribe to Your Snapchat? Easy Tips to Drive Traffic
With the evolution of social life on online platforms, Snapchat is an excellent platform for creative people. Probably you are wondering how to get the coveted Subscribe button pressed more frequently and grow your Snapchat follower number? Getting the subscribe button next to your name is crucial for becoming an official Snapchat Creator. Keep intact as we peruse everything you need to know about how to get people to subscribe to your Snapchat.
How to Get Subscribe Button On Snapchat
Learning everything you need to know about the Snapchat Subscribe button gives you an upper hand in the social scene. Only a few profiles have the Subscribe button. That is because Snapchat has stipulated specific rules and standards to be followed by creators. Upon following the specified constraints, you can move the regular profile to a Creator profile with a Subscription button.
You have to become a Snapchat Creator first so as to attain the Subscribe button. In addition, a Snapchatter can earn the Subscribe button in ways such as:
Making Your Snapchat Profile Public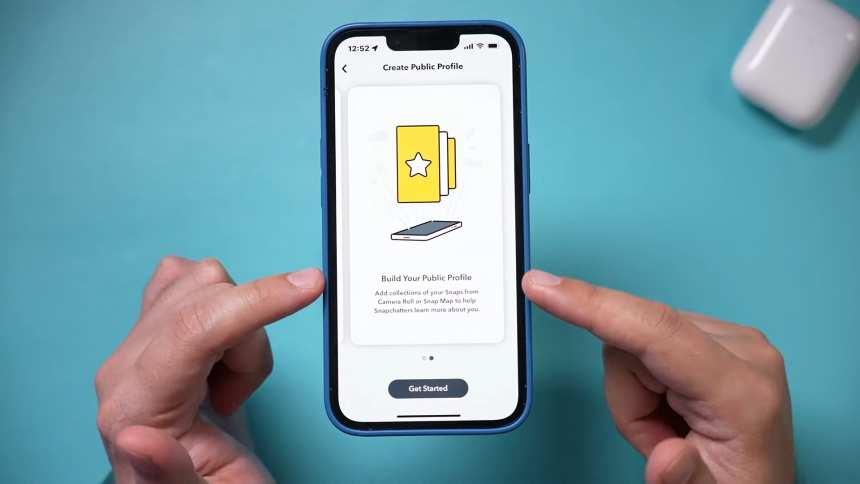 Make your regular profile visible to the public. All you need to do is get into the account settings and alter some accessibility rules. Before creating a public profile, ensure you meet the following requirements;
You must be 18 years and above.
Your Snapchat account must be more than 24 hours old.
You must have one of your friends following you back as a friend.
You must follow the stipulated Snapchat Community Guidelines.
On the top right of your account page, tap on the cogwheel, then scroll down in the settings menu. The menu portrays three options; 'who can contact me,' 'who can view my story,' and 'who can see my location.'
Change the settings from 'my friends' to 'everyone.' Upon altering the settings, move back to your account page and scroll down to Spotlight & Snap map. Click on the three dots and select 'Create a public profile.' Complete the process by filling out the walkthrough steps, then go back to your account page.
Tap your newly created public profile on the section for public profiles. Here you can now preview the profile, and it should have a subscribe button.
Create Original Snapchat Lenses
Snapchat is famous for its lenses feature. Thus, the app is always on the lookout for more lenses. Visit the Lens Studio and begin creating. From there, you will get the Subscribe button as you progress.
Develop and Share Plenty of Content Consistently.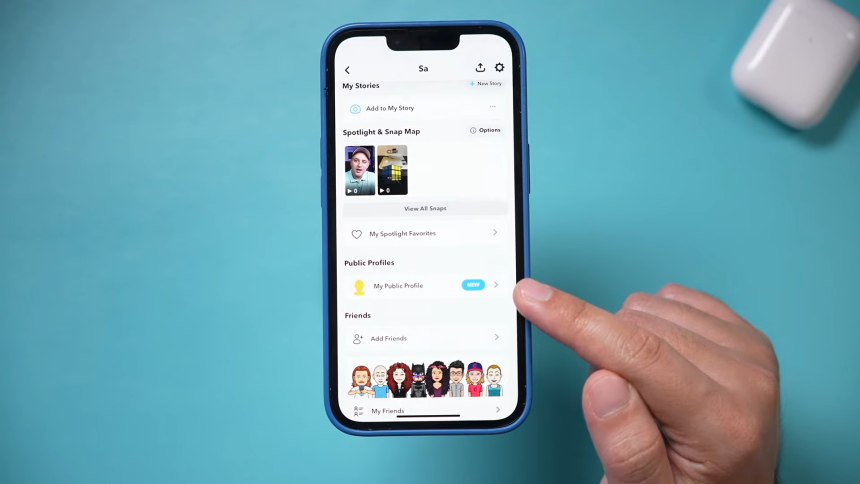 Creating lots of fresh and engaging content and then sharing it with a massive number of people can attain the Subscribe badge. Snapchat takes note and rewards the profiles that make and share content. Consistency is crucial when you want to obtain a Creator profile.
Attaining the Subscription reward may be gradual; hence you have to post often and deliver quality content consistently. Ideally, you can focus on one niche and perfect it. To enhance the quality of the content, make use of all the available Lenses and filters on Snapchat. Remember, of importance is to share the content with as many people/ friends as possible.
Snapchat Verification
Verifying your Snapchat could help you obtain Subscribe status. The Snapchat verification process is a big deal like other social media apps. Verified profiles are used to confirm celebrity identities. On the other hand, regular profiles can be verified and elevated to the Creator profile. Individuals seeking to establish a brand or make a career on the Snapchat platform can get that Subscribe button to earn a Creator profile.
Snapchat is recognized to have its appeal. The social media app offers a creative platform for designers, people who love creating filters and lenses, those who love posting fun stories, and those who like engaging in sorts of innovative ideas. Sticking to a particular niche can make your account viral to get verified for the Subscribe button.
If your content attracts over 50,000 views, you ought to receive an email from Snapchat inviting you for official account verification. As much as views may trigger the verification process, the accounts also need to portray fast growth. Sometimes growing profiles fail to get verification invites due to impersonation.
How to Protect Snapchat from Impersonation or Copycats
Copycat and impersonation profiles deter identity invitations. Snapchat might be hesitant to promote your regular account to an official and verified account when people start to impersonate you or your content. That's because they aren't sure about true identity. Optimistically, there are set ways to help deal with such a hurdle. Resolve such an incident by contacting Snapchat directly, as shown below;
Open the Snapchat social media app on your device
Go to settings, then click support
Tap on the 'contact us' option, then click the option 'My Snapchat isn't working.
On the popup menu, scroll down and tap on "other."
Click 'yes' on the query "need help with something else?"
Click on the option 'My issue is not listed.'
Lastly, fill out and 'send' to submit the form.
If you encounter impersonation/ copycats, follow the above steps and attach proof of your identity to convince the Snapchat team that you are the one associated with the account. When Snapchat fails to verify your identity request, consider re-submitting later.
Number of Followers You Need on Snapchat
Creating viral content and building a following on Snapchat is an ultimate achievement for most influencers, regular people, and brands. Subscribe button is not apparent to everyone on Snapchat. Thus, you require the Subscribe button to create better metrics and a base of subscribers/ following.
Snapchat notices profiles with high traffic. Once your post receives over 50,000 views, you're likely to receive an official mail from Snapchat. They reward you by inviting you to make your account official and verified. You will need at least 100 subscribers to have a Snapchat Creator account.
Conclusion
Getting verified to earn the subscribe button calls for consistency and quality content. Run some creative ideas to get viral within the platform, and ultimately Snapchat will elevate your regular account to an official creator profile. If you have other thoughts on how to get people to subscribe to your Snapchat, don't hesitate to let us know.
Looking for a First-Class Business Consultant?