Best UX Books for Learning and Inspiration (Spring 2023)
Have you recently decided to learn user experience (UX) design, or do you want to sharpen your skills? Reading specialized books will provide great help, and there are many options on the market. But a lot of UX books overstate their usefulness.
Hence, we decided to save you valuable time by searching for the best UX books. Our journey led us to 29 top-rated UX books, but we ultimately picked six high-quality books and identified Don't Make Me Think as the best. It is the easiest to read and understand. We ensured that we picked books from expert authors. We also chose books that offer a high level of proficiency for the best lessons. Read on to find out more about the top UX books.
Features:
Author: Steve Krug
Pages: 216
Publisher: New Riders
Year: 2014
More features: 13 chapters, 3'rd edition, paperback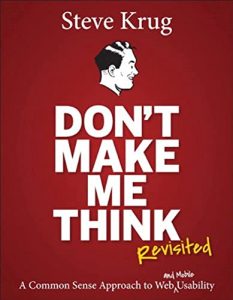 The Don't Make Me Think, Revisited: A Common Sense Approach to Web Usability is our editor's choice because it is written in clear, concise language that makes it extremely easy to read and understand. In this book, Steve Krug, a veteran usability consultant, expertly used his more than 30 years of experience to deliver the exceptional lessons in UX design. Although the latest edition was released in 2014, it is impressively up there with the best books about UX. It uses principles of intuitive navigation to teach readers how to build engaging websites. Also, the book contains whatever you want in a UX book; basic usability principles for beginners and complex principles for experienced UX designers. 
As we suggested above, Don't Make Me Think, Revisited is a book for all experience levels. It is ideal for newbies and intermediate designers. And if that wasn't enough, this book also provides experienced designers with valuable lessons and ideas to improve their abilities as web designers. If you're looking for a UX book that you can understand with minimal effort, this Steve Krug's masterpiece is your best bet. Steve's writing is engaging and fun to read, thanks to his mastery of humor to pass his messages.
What we liked
Simple language and tone are easy to understand
The book provides all the fundamentals of UX design
It features complex web usability principles for professionals
What could be better
The author could include more website samples to convey his points
Features:
Author: Jaime Levy
Pages: 304
Publisher: O'Reilly Media
Year: 2021
More features: 2'nd edition, paperback, 10 chapters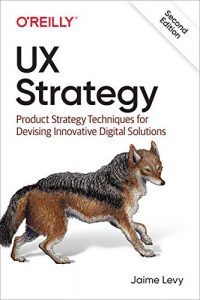 The UX Strategy: Product Strategy Techniques for Devising Innovative Digital Solutions is another top book on our list of the best UX design books. It boasts the best lessons for experienced users, and that's no surprise considering the experienced Jaime Levy is the author. In this book, she shows UX/UI designers, entrepreneurs, and product managers simple to advanced UX design methods that can be quickly applied. Moreover, the book's second edition features updated techniques and new real-world examples. Notably, chapters three to nine contain valuable lessons on how to execute product strategy techniques.
The UX Strategy is one of the best UX research books we enjoyed reading after the Don't Make Me Think, Revisited: A Common Sense Approach to Web Usability. The former does not dwell on the basics, but the latter does. And that's no surprise since Jaime's book is meant for experienced UX designers who want to improve their product design techniques. Jaime's book is also more updated than Steve's book, which the author last updated in 2014. In contrast, the UX Strategy's latest edition was released in 2021. So, you can expect more modern techniques from this book.
What we liked:
Clear and engaging
Concise lessons on how to perform various product strategy techniques
A practical approach provides great help
The book comes with a free online toolkit 
What could be better:
Some parts of the book could be streamlined to be less boring
Features:
Author: Robert Reimann, David Cronin, Christopher Noessel
Pages: 720
Publisher: Wiley
Year: 2014
More features: 4'th edition, 21 chapter, paperback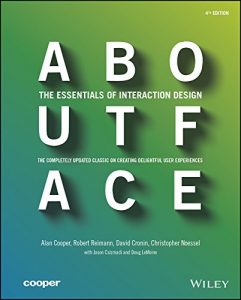 About Face: The Essentials of Interaction Design is the work of four UX design veterans with vast knowledge of UX methods and principles. In this book, they use their decades of experience to create a comprehensive learning tool for UX beginners. Even though the publisher released the latest edition in 2014, the book features modern design concepts that we found out that you can still count on today. Specifically, it is relevant to today's UX designers. This fourth edition features interaction strategies and methods for touchscreen phones and new chapters for web and desktop applications. Furthermore, the book offers top interface recommendations.
Moreover, the About Face UX book makes itself out as the clear option for beginners who want to learn all the basics of UX design. It explains the fundamentals of UX better than Don't Make Me Think, making it unarguably one of the best UX books for beginners. With 720 pages and 21 chapters, the book features much more information (in-depth details) than you'll get from the 216 pages of Don't Make Me Think. However, it is less modern than the latest edition of the UX Strategy, which came out in 2021.
What we liked:
Easy to read and understand for beginners
The book provides lots of basic information about UX design
It offers comprehensive details about UX design
It features top interface recommendations
What could be better:
While the comprehensive details are helpful, the book could be lighter to be easier to read
The paper is thin; it could be thicker to reduce the risk of damage
Features:
Author: Don Norman
Pages: 368
Publisher: Basic Books
Year: 2013
More features: 7 chapters, paperback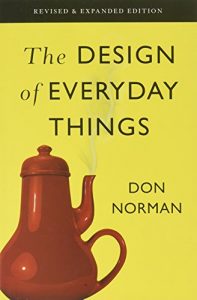 Have you ever wondered why customers like some products while they detest others? Don Norman does an incredible job explaining it all in his book, The Design of Everyday Things, which costs less than most top books. Little wonder we found it to have the value of all the best books for UX design on the market. This well-researched book reveals everything that constitutes a good design, making it a worthy introduction to UX design. Moreover, it features seven chapters discussing the psychology of everyday actions, knowing what to do, design thinking, design in the business world, and other vital lessons, including how to deal with failures.
Besides, Don's interest in human-centered design and knowledge of psychology put The Design of Everyday Things in a unique position as one of the best books on user experience. After all, we saw Don't Make Me Think and UX Strategy ignore psychology in design. In contrast, Don's book uses psychology to a great effect to explain how a person likes or dislikes a product. Also, this book has only seven chapters, compared to About Face's 21 chapters. So, you'll have to decide whether you want a high or a low number of chapters in your ideal book.
What we liked:
The book offers the basics of UX design in a clear manner
Exceptional insights on how consumers use products
The psychological approach to design helps to determine a customer's liking or dislike of a product.
Lessons on how to treat failures
What could be better:
Not enough examples of product failure; there could be more
Most users would have preferred appendices with more detailed information for better value
Features:
Author: Rex Hartson, Pardha S. Pyla
Pages: 916
Publisher: Morgan Kaufmann
Year: 2018
More features: 2'nd edition, 33 chapters, paperback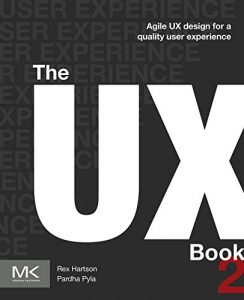 Rex Hartson and Pardha Pyla, top figures in the UX design world, collaborated to write the most detailed UX book. The UX Book has a whopping 916 pages. It uses a new conceptual design framework to help readers with the evolution of UX design into a confident practice. The latest edition explores an agile UX life-cycle process. Moreover, the book can be a textbook for UX students and a field guide for professionals. It contains team projects and in-class exercises, making it one of the practical top UX books. The book is certainly one of the best books to learn UI/UX design.
At first glance, you can tell that The UX Book is no match for most UX books in terms of volume. For example, the book's 916 pages are far more than the UX Strategy's 304, although the About Face's 720 pages come close. This contrast in numbers means that The UX Book is much more detailed than other UX books like the Don't Make Me Think, Revisited. It's unarguably one of the best UI UX books we encountered.
What we liked:
The book provides a thorough field guide for professional
It features useful details for students
It contains team projects and in-class exercises to boost practicability
It boasts stunning graphics that make reading easier
What could be better:
Some pages contain irrelevant details that do not need to be in the book
Features:
Author: Susan Weinschenk
Pages: 256
Publisher: New Riders
Year: 2020
More features: 2'nd edition, 10 chapters, paperback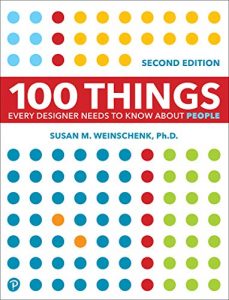 Besides knowing the basics of UX design, you must know other stuff to progress as a designer. Thankfully, the 100 Things Every Designer Needs to Know About People goes beyond the fundamentals, making it perfect for intermediate users and one of the best user experience books. In this book, author Susan Weinschenk uses her decades of experience as a behavioral scientist to create a guide that combines real research with practical samples. This book helps design more engaging and intuitive products that sync with how people behave, think, and decide. Moreover, it answers vital questions such as what grabs and holds people's attention, what motivates people, how to engineer a decision, etc.
With so much information about people's psychology, the 100 Things Every Designer Needs to Know About People draws a striking semblance with The Design of Everyday Things. The latter also discusses the psychology of the user, but Susan's book went further, making it more effective. Furthermore, the 100 Things Every Designer Needs to Know About People doesn't discuss the basics of UX design like About Face or The UX Book. Instead, it focuses on the psychology of the user to help the designer create attractive products, and we found it so effective.
What we liked:
Easy to understand
Solid and trustworthy scientific references
The book expertly combines research with real-world experience
It effectively describes human behavior 
What could be better:
While the paperback version is good, the kindle edition needs to be better formatted
Buying Guide
With books, you never know what you get. So, what do you do when you can't completely trust the author's promise? You do personal research. But doing research is only possible if you know what to look for. That's where we come in; we've developed a comprehensive buying guide with the vital information you need to identify the best UX books.
Read on to get the right book for your development.
What is UX?
UX refers to a user's interaction with a service or product. It's all about the user's perceptions of the product. Specifically, UX design considers all elements that shape the user's experience. Such elements include how easily the user finds the design to execute desired tasks and how it makes the person feel. 
Notably, a UX designer can't control the user's perceptions, including how they feel and move their fingers as they use a product. However, it's up to the designer how the product, service, or system looks and behaves. So, the UX designer can only design products to suit a user experience, but they cannot design the experience. 
For example, a UX designer can design a video compressor app with or without ads. So, the user will have to choose their experience, whether to pay for an ad-free app or not pay for a product with ads. Meanwhile, check our list of the best video compressor apps if you're interested in a high-quality app. You'll find free (with ads) and paid (ad-free) options.
How it differs from UI?

Chances are you've heard or seen people using UX and UI interchangeably, but they are different. While UX deals with "user experience" design, UI involves "user interface" design. The two usability elements are critical to the final result of a product. Hence, they work together even though their roles affect different aspects of developing a product.
UX focuses on the functions of a product and the problems it solves. In contrast, UI focuses on a product's visual elements, including typography, color palettes, navigational touch points, and animations. 
Speaking of visual effects, stock footage websites rely on them. Whether you're a video editor, Instagram influencer, filmmaker, or YouTube, you'll find high-quality clips on our list of the best stock footage websites.
What is Important in User Experience Design?
As a designer, you must know some crucial things about satisfying your users. Firstly, you need to understand your users and their needs. Once you understand them, use the data to develop multiple design options to enhance their experience. Thirdly, model the design alternatives before producing a final version. 
Finally, use relevant techniques to ascertain that your design meets the user's needs. A Facebook video downloader is a good example of a product where you must prioritize your user. Check out some of the best Facebook video downloaders here to see how designers use different techniques to satisfy users.
How to Pick the Best UX Books
You can easily identify the best UX books when you know the right places to look. We'll discuss the factors and features to consider in the ideal UX book below:
Expert authors
The author is the best indicator that you're buying a trustworthy book. The author's expertise and UX design experience determine their book's value. For example, Steve Krug is a UX professional with decades of experience and a popular figure in the world of UX design. Unsurprisingly, he has sold more than 600,000 of his book Don't Make Me Think. 
Don Norman is another top author in the UX design world. He introduced the term "user-centered design," and his many successful UX design books, including The Design of Everyday Things, focus on the need of the user. So, we advise that you go for experienced and expert authors because there's a guarantee that they have in-depth knowledge of what they wrote about. 
Updated editions
Another important factor you need to consider is the edition of the book you're buying. The last thing you want is to spend your money on a book that doesn't align with present realities. For example, a UX book that has not been updated since 2005 can't give you the knowledge you need in 2022 because the world of technology has changed. 
So, we recommend recently updated UX books such as the 100 Things Every Designer Needs to Know About People (2020) and UX Strategy (2022). However, exceptions can be made for some books that have not been updated since 2013 as long as they have information relevant to the current UX world. But only go as far as 2013. 
Level of proficiency
The level of proficiency consideration is related to the author factor. You can measure a UX book's level of proficiency by examining its competence to help a designer solve problems. The ideal book must have helpful details that proffer good solutions and are easy to apply. In this article, Rex and Pardha's The UX Book and other books are great examples of highly proficient books. 
If you're going out of this article to choose a UX book and need help measuring the book's proficiency level, read plenty of user reviews to know what it can offer you.
Easy to understand
There's no point in buying a book that you can't understand. A UX book can be simple, and good authors know that. That's why Steve deployed humor so well to pass most of his messages in Don't Make Me Think. The humorous sentences make the book fun to read. 
Even though some of the books on our list are not as humorous as our editor's choice, they're all easy to understand. So, ensure that you go for only books written with simple language. User reviews can also help you in this case.
Publisher
The publisher factor is not the most important, but it's vital. Generally, the most popular publishers work with the best authors because they want to keep their reputations intact. So, while considering authors, you should also look at the reputation of the publishers to decide which book to pick. It's no accident that we chose only books with top publishers.
Cover and pages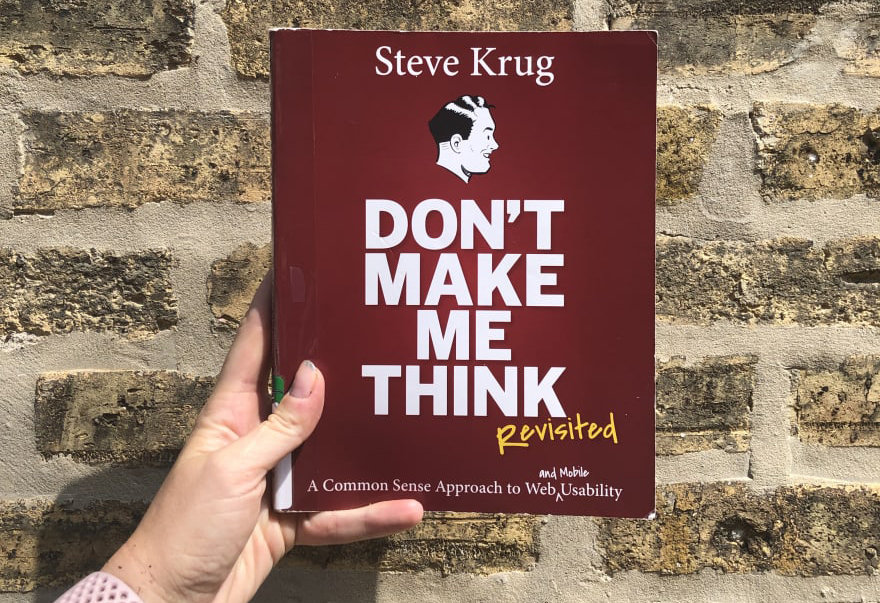 Even though the content is the most important thing in a UX book, appearance matters too. So, if paper quality and look are stuff you care about, you should consider a book's cover before buying it.
Also, you should consider the pages of the books. Some might prefer a big book like the 720-page About Face, while others may opt for the lighter 216-page Don't Make Me Think, Revisited.  The choice is in your hands.
Extra features
You should consider the chapter-pages ratio of a UX book and determine whether the chapters are fairly spread according to the pages. Essentially, each chapter should be light to ensure readability. Also, check the book's table of content to see if it has the information you need before paying for it.
FAQ
How long does it take to learn UX design?
There's no definite timeline for learning UX design. The time you spend learning it depends on your commitment. You can use as little as four to six months to learn UX design or more than two years. 
Do I need additional software to work with UX design?
You need additional software to work with UX design, depending on your experience level. Some designer tools are more suited to beginners, while others are more suited to intermediate and experienced users. So, you'll have to choose one that works for you. 
Our Verdict
UX design is a fun exercise when you have the required knowledge to do it. Choosing a UX book to help build or improve your skills can be a real challenge. Hence, we've helped you to do the heavy lifting and identified the best UX books on the market. In fact, our editor's pick, Don't Make Me Think, is the best in town. The book's simplicity is unrivaled and drives valuable lessons with a humorous tone. 
Next is The UX Strategy, which offers useful lessons on executing product strategy techniques and was last updated in 2021, meaning it contains modern solutions.
Moreover, The Design of Everyday Things is our best value nomination thanks to its fairly low price and rich introductory lessons on UX design. Ultimately, we hope you've found the right book for your UX journey.
Editor's links
https://uxdesign.cc/enriching-ux-with-behavioural-economics-d7bfd477575d